White Sands National Park is Gypsum from an ancient sea known as the Permian Sea that existed millions of years ago. When the sea dried retreated and mountains rose and carried the gypsum to be met at a later stage by water from melting glaciers. Rain and snow continue the process in modern times.- Information from the National Parks Packet

This was my first time visiting New Mexico's beautiful National Park. This spot had been on my bucket list for a few years. Getting to go with my friend and fellow photographer Daniel of Daniel Forster Photography made the trip all the better. We left Colorado Springs at about 8:30 am, just as a serious cold snap was starting to move in. Not a bad time to be leaving for warmer weather in the south! The trip was a 500-mile journey that took about 8 hours to complete and I tell you there wasn't much to see along the way.

Winter hours are 7 am to 6 pm. This means that there isn't much time to catch the sunset. As we discovered the next day, many of the views we desired are too far into the park to make it back to the vehicle and out of the park on time. We picked a spot and tried our best but were just a bit late.
January 30th, 2023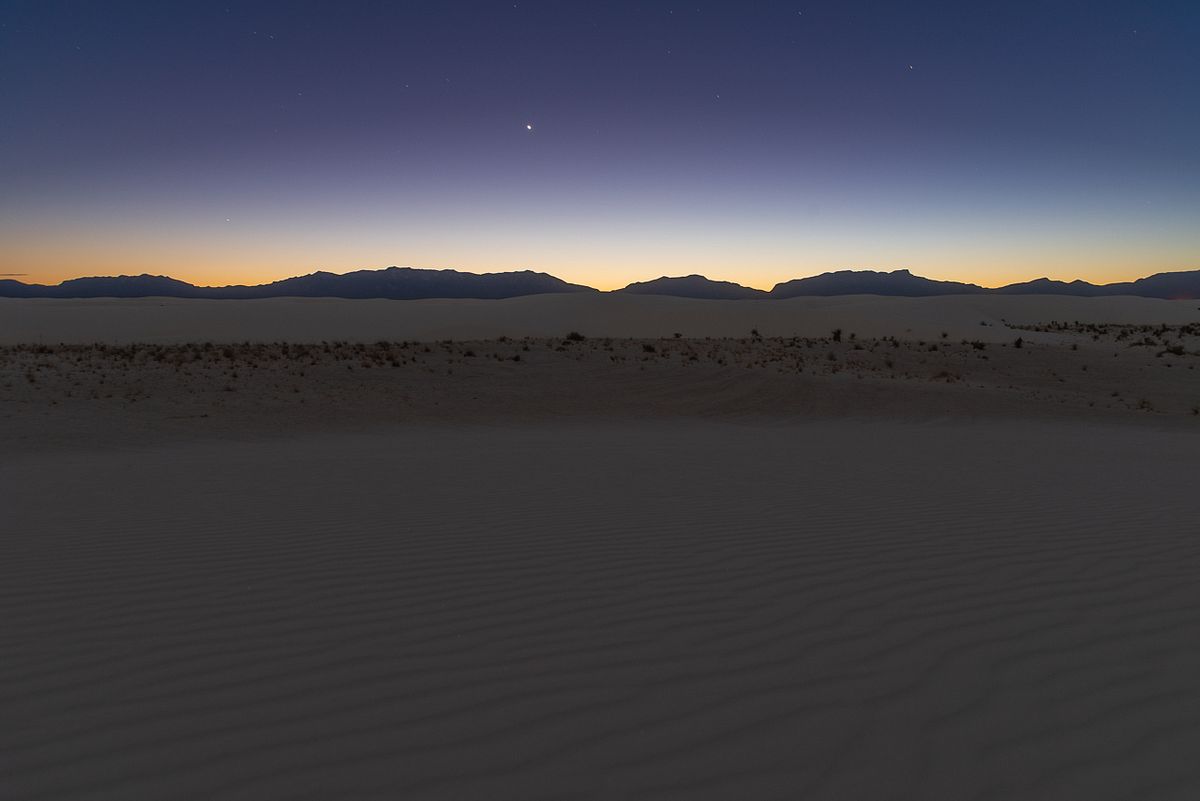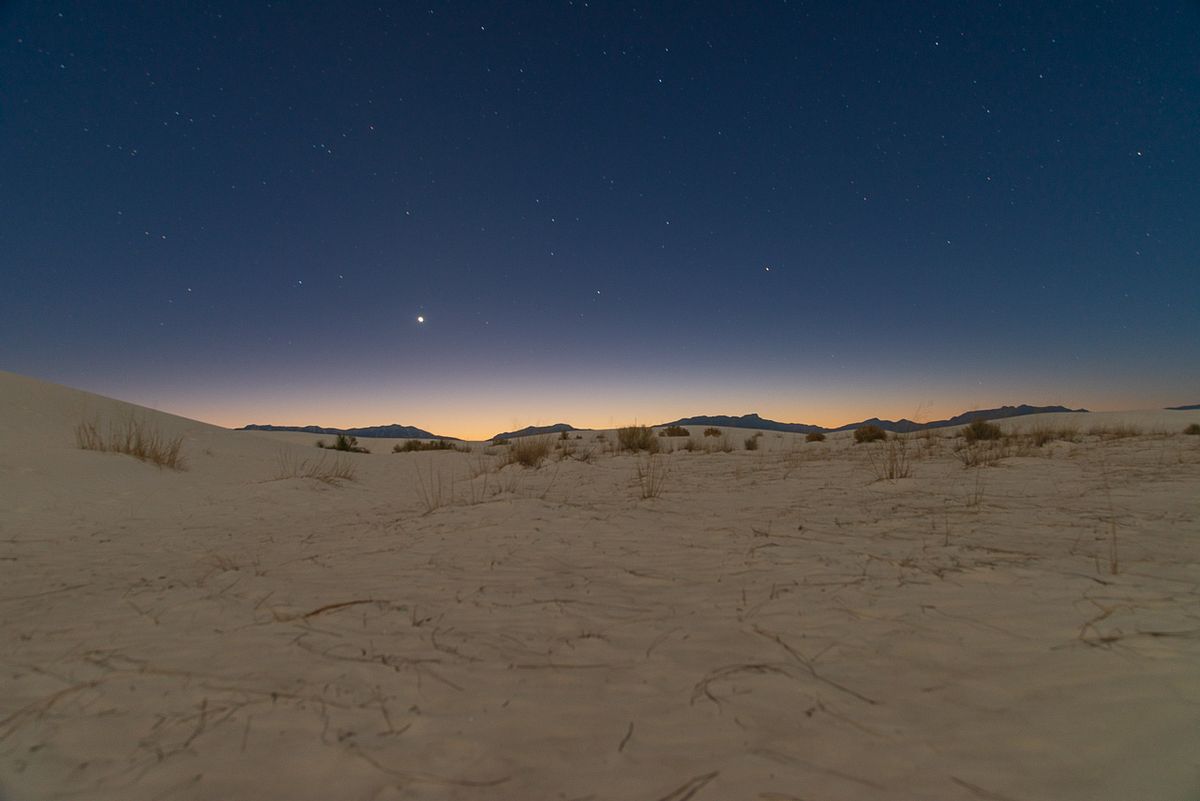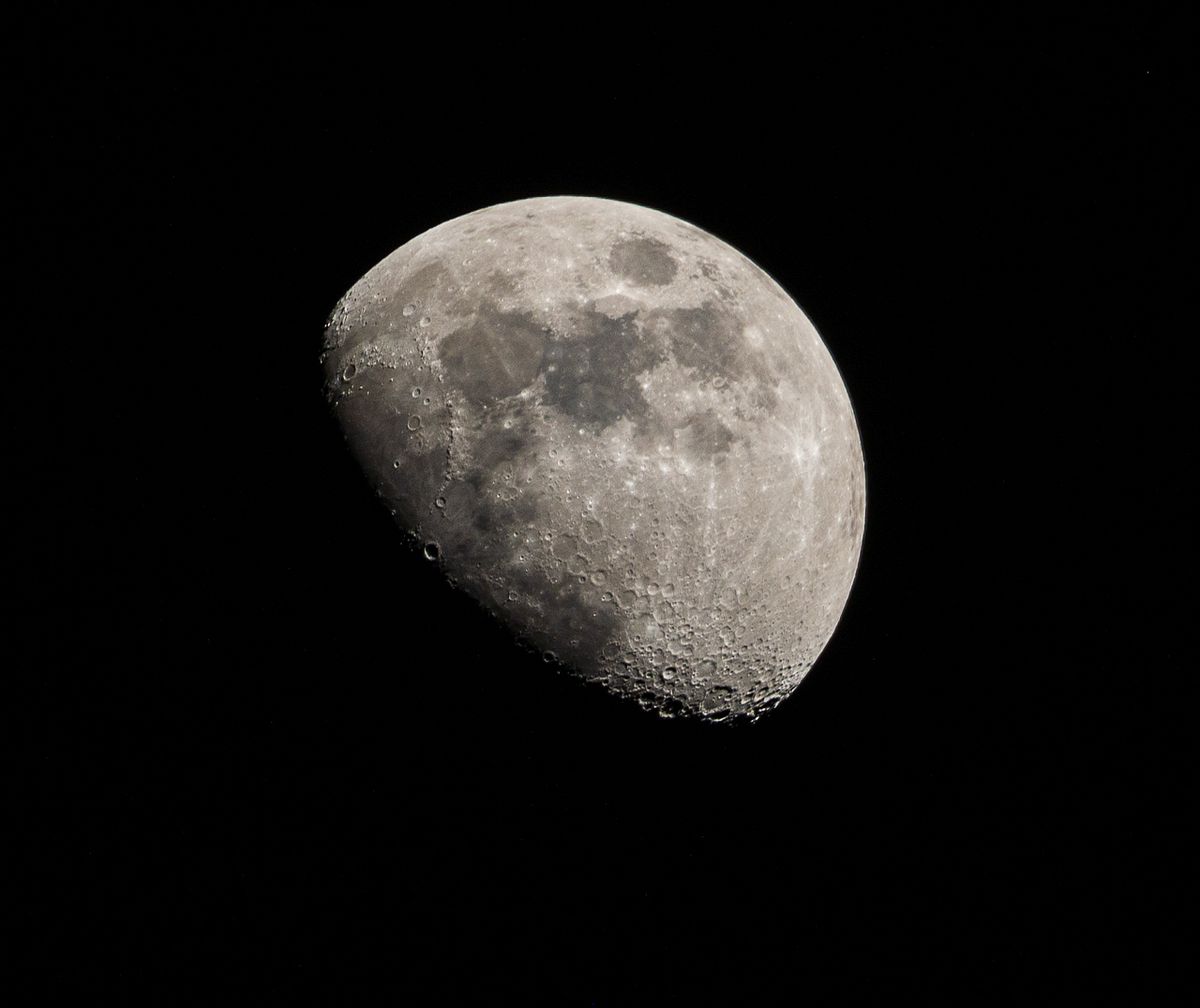 It was perfect timing and location to catch a crisp shot of the moon!
January 31st, 2023
Daniel and I were at the gate at 7 am sharp the following morning and eager to explore. Not early enough to catch the sunrise but early enough to shoot in the golden hour light of early morning. It didn't take long to be completely engulfed in the beauty of the white sand glistening in the light, desert vegetation thriving and an incredible view of the large San Andres Mountains to West.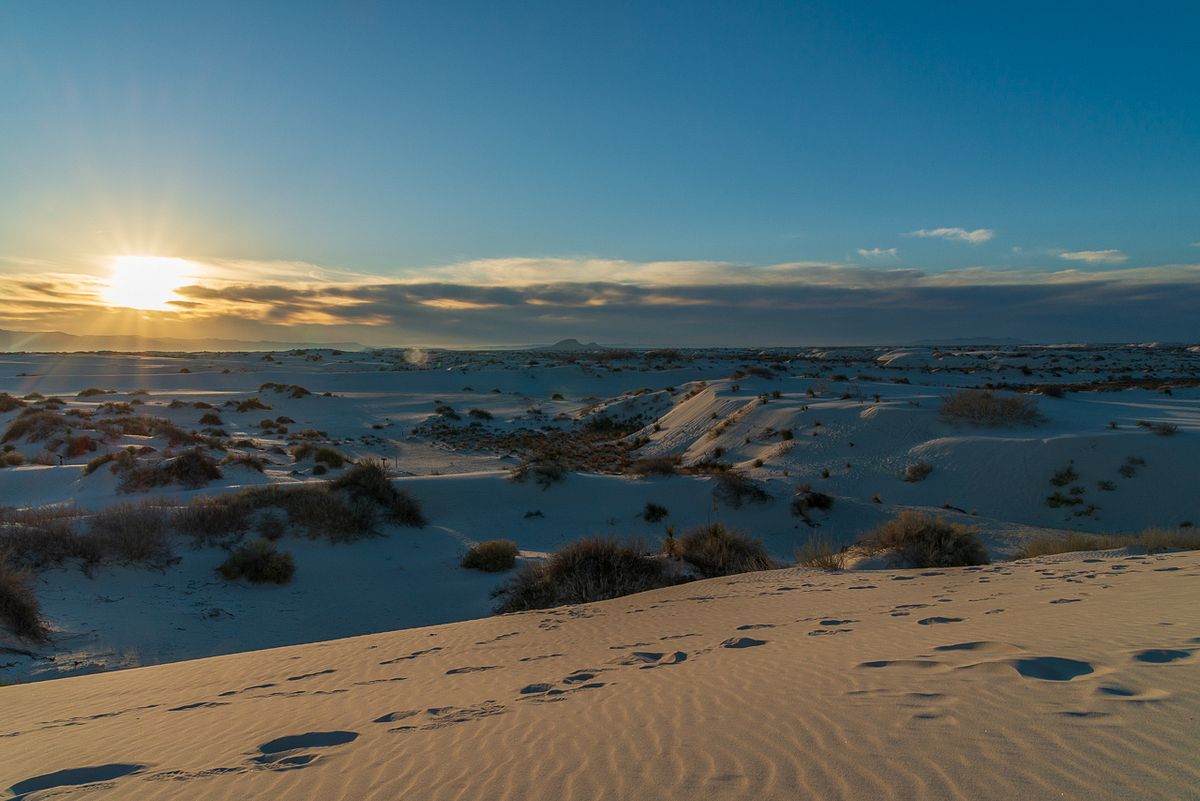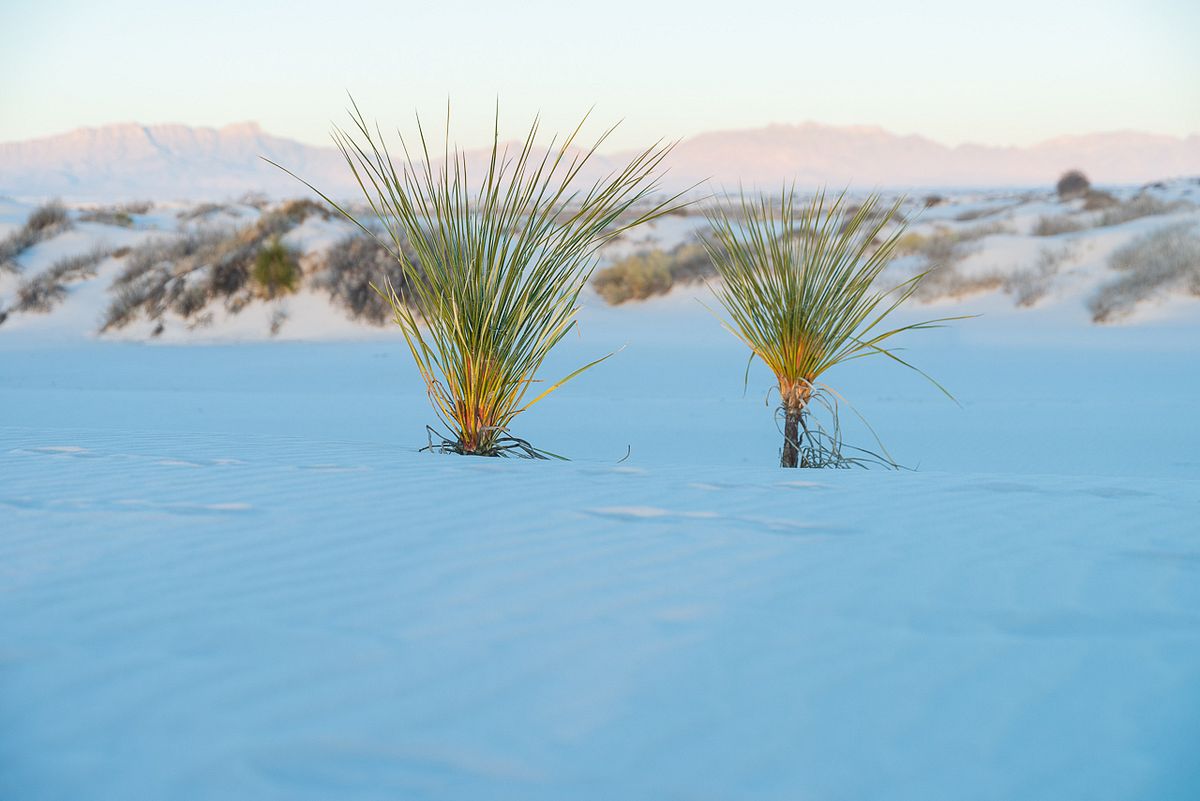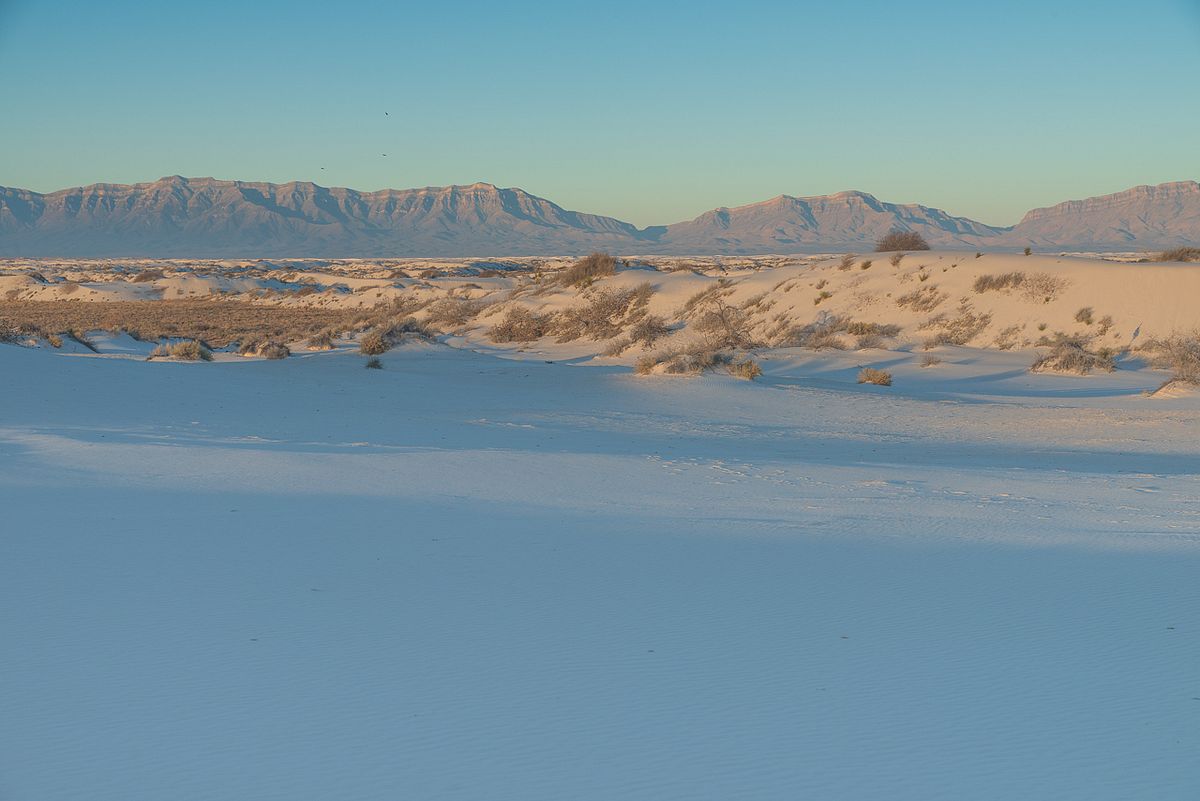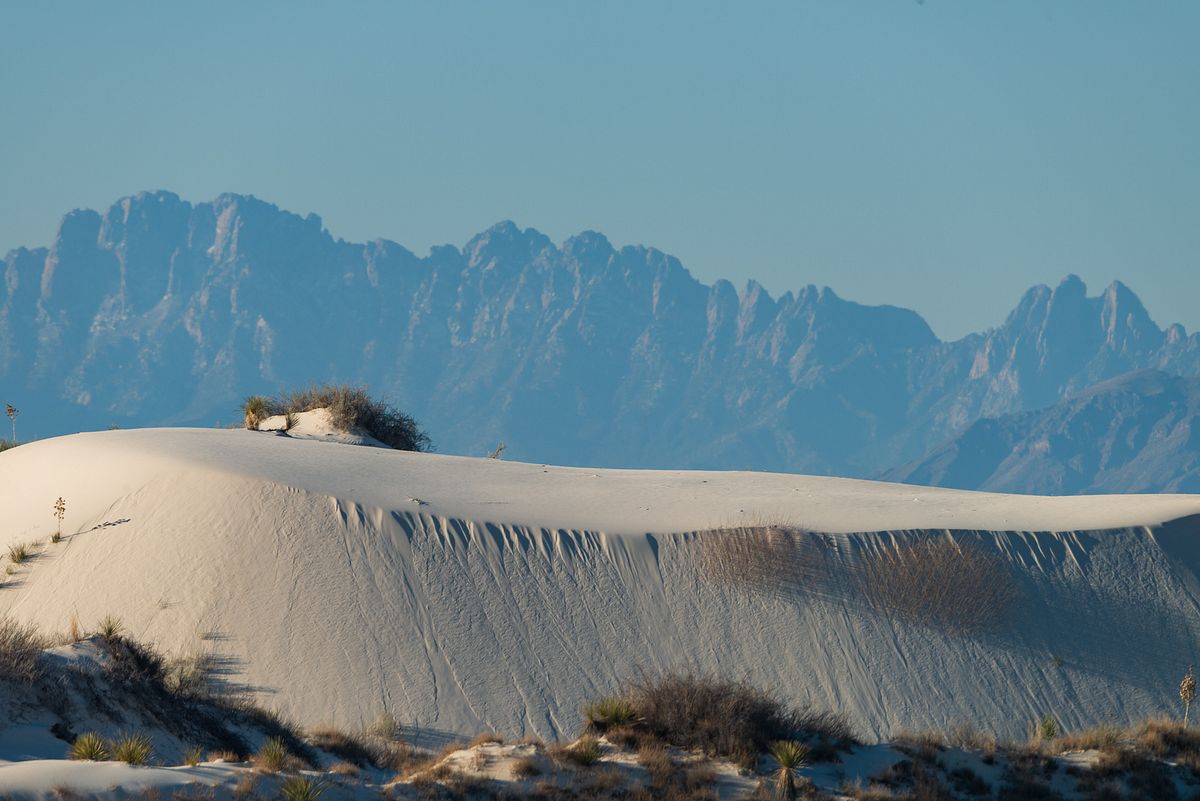 San Andres Peak- Elevation 8,235 ft.
The first subject to strike our interest was the incredible lone-standing Cottonwood tree. You know my love for photographing artistic trees :)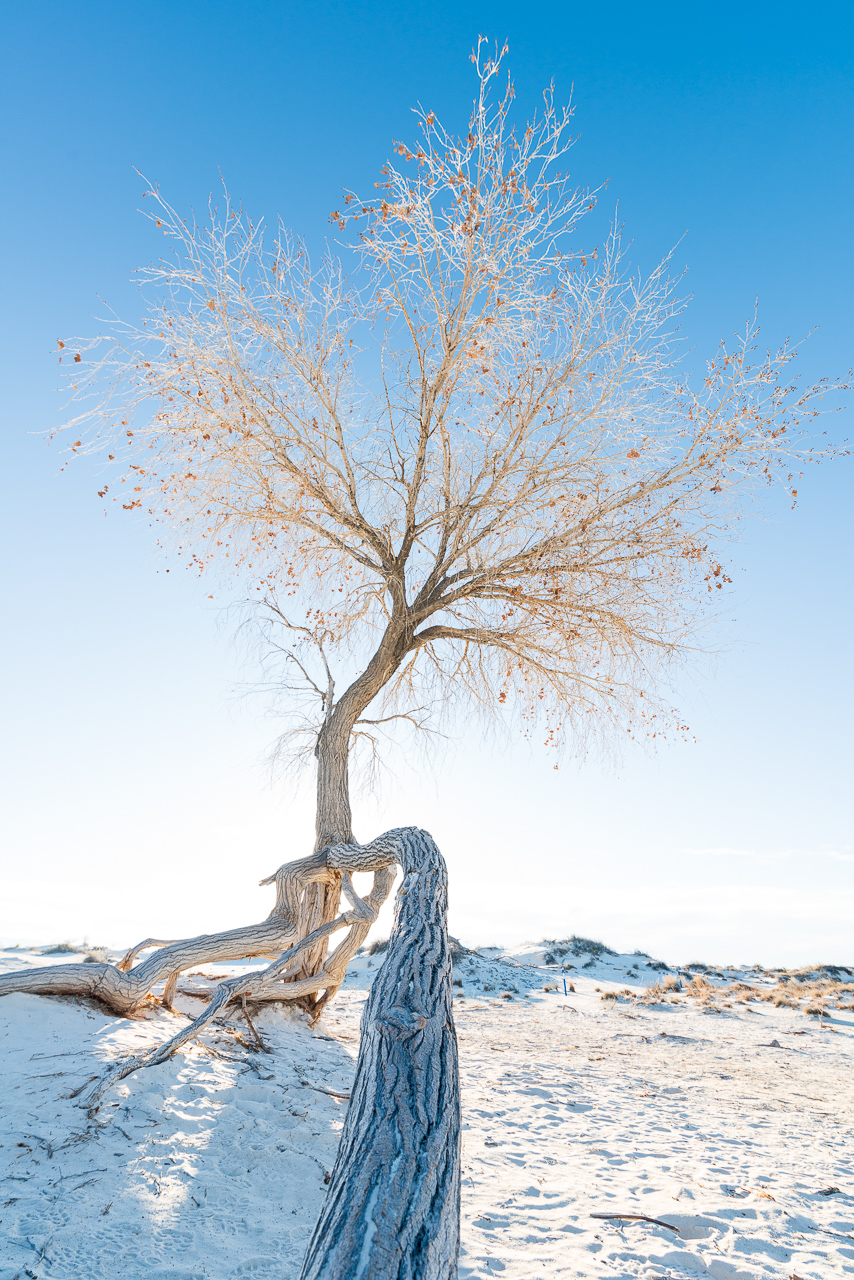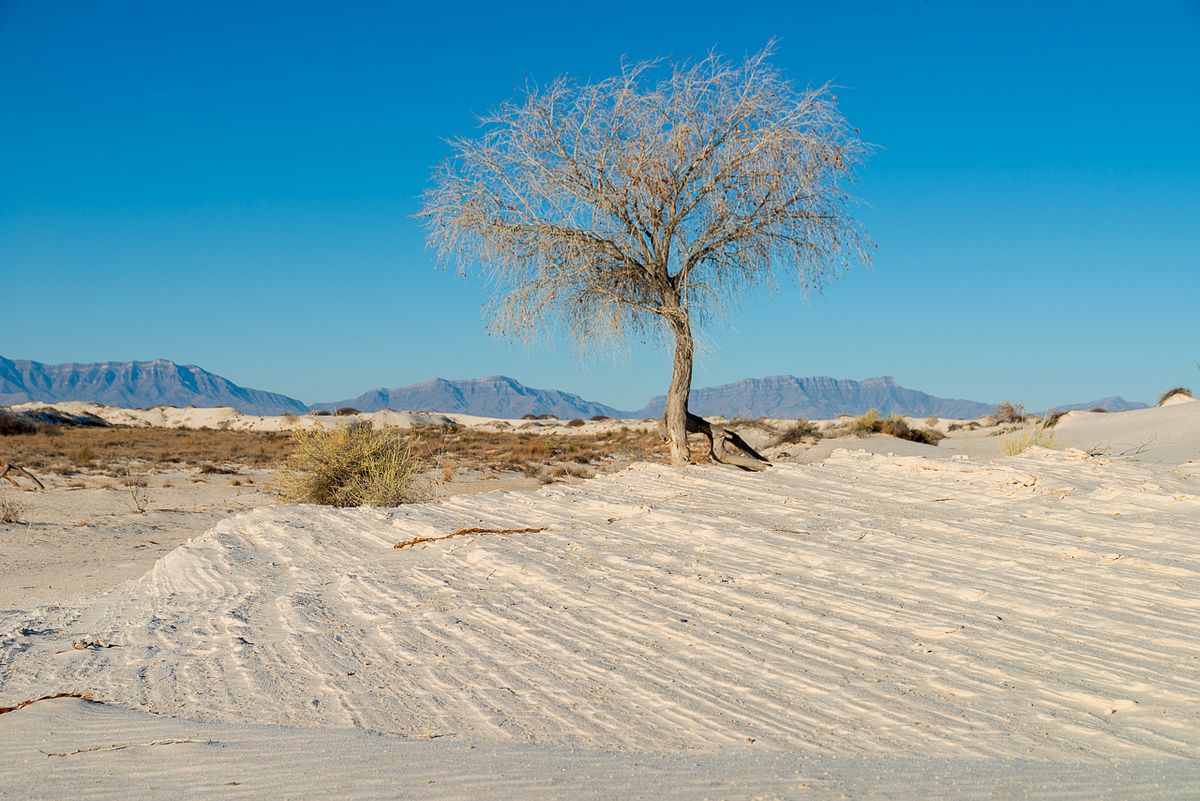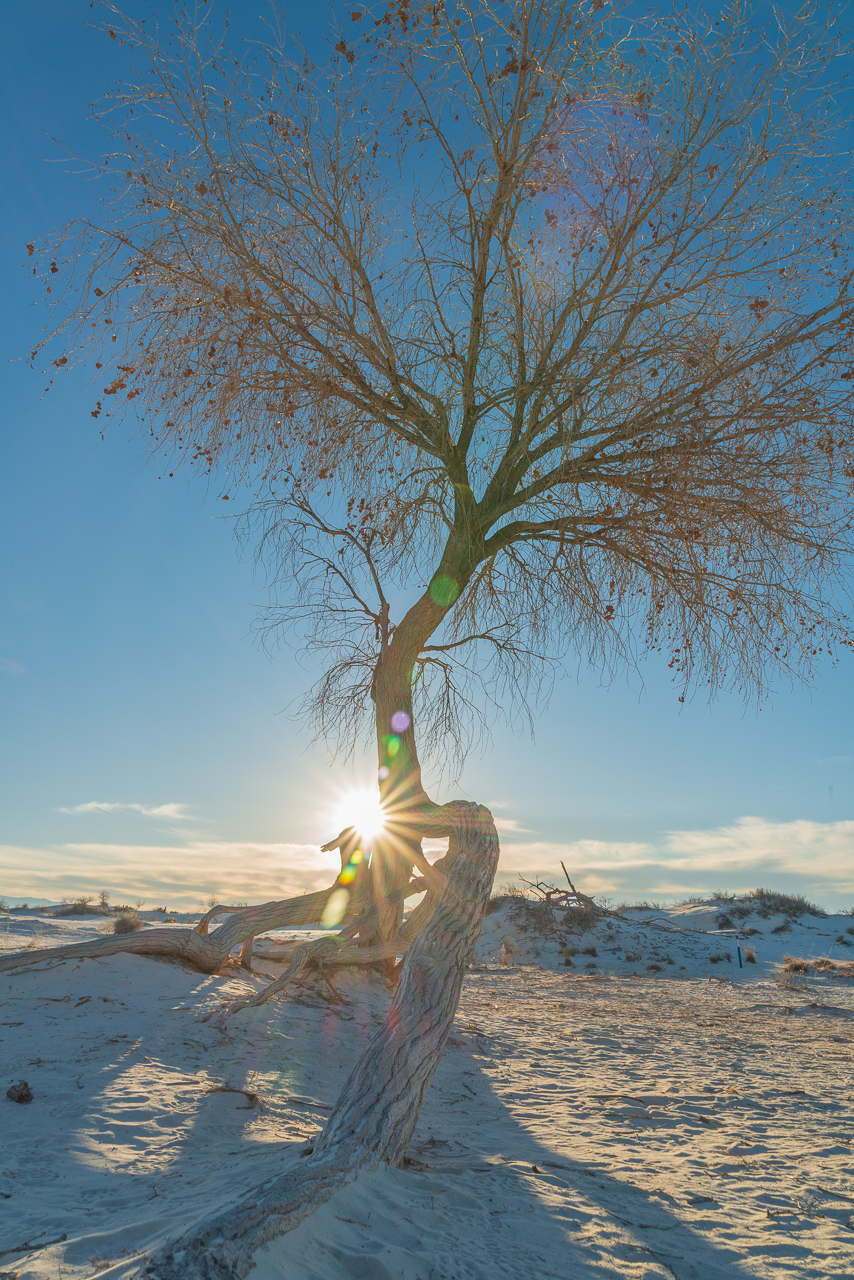 This tree can be found just over the ridge at the Dune Life Nature Trail which is the 1st parking lot on your left after entering the park.
From there we headed all the way to the back of the park and set out on the Alkali Flat Trail. It was here that we would spend the entire day, which was hard to believe because the day went by so fast. Two photographers lost in the beautiful world around them. It's truly a gift to find an activity that brings you the level of enjoyment we experience as innocent children full of nothing but joy and wonder. It's at this point that we each wander off in our own directions following the compositions our eyes are seeing. It's funny how this happens and so great that you go do your thing and focus on your craft but intermittently meet up with your friend to share your excitement and spend moments shooting together before finding yourself off in your own little spot again. In an area like this where you can see for miles, it's great to not really have to worry about losing each other. 
At first, I found myself completely enamored by the patterns in the sand and spent time composing images of its beauty.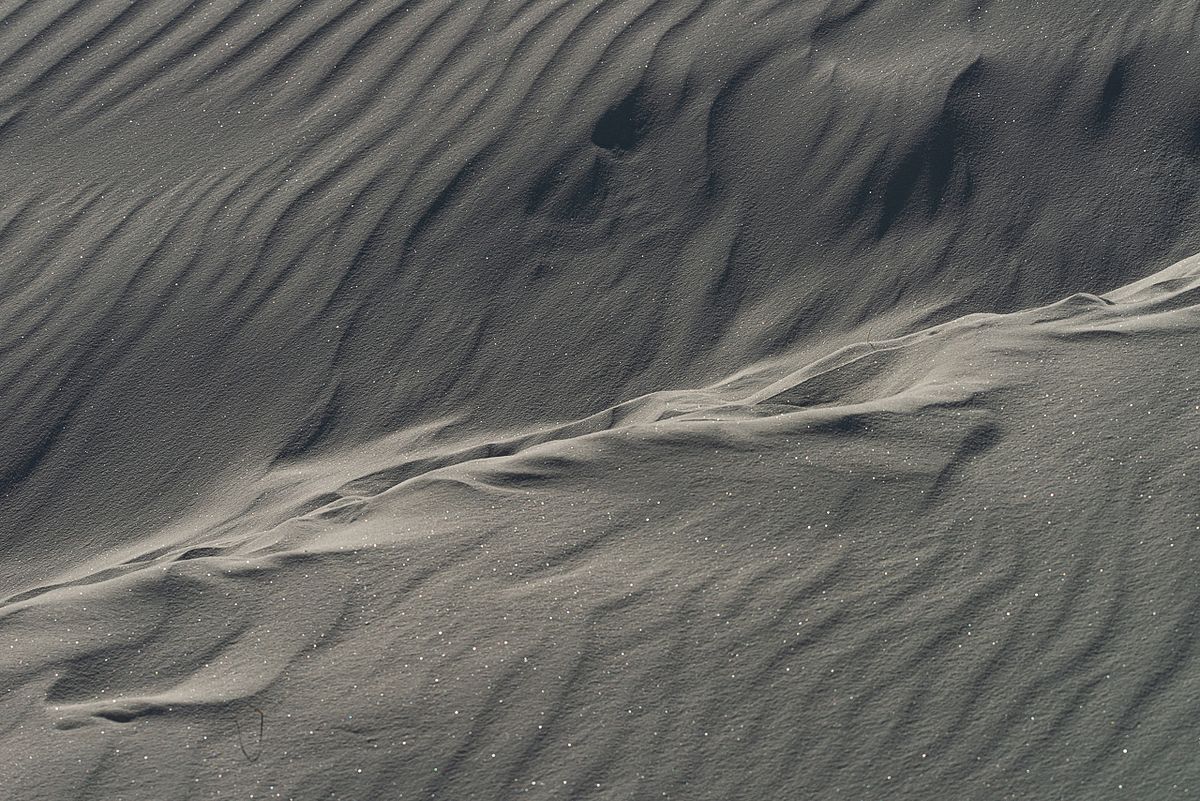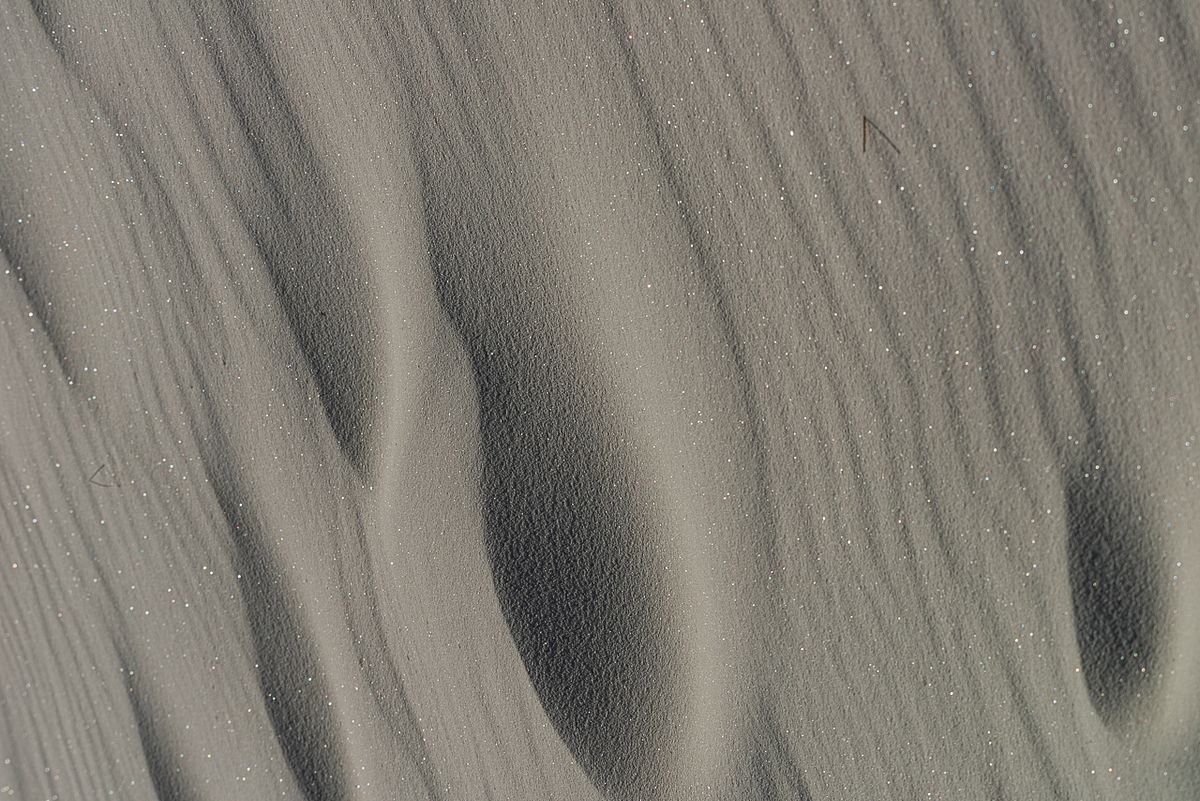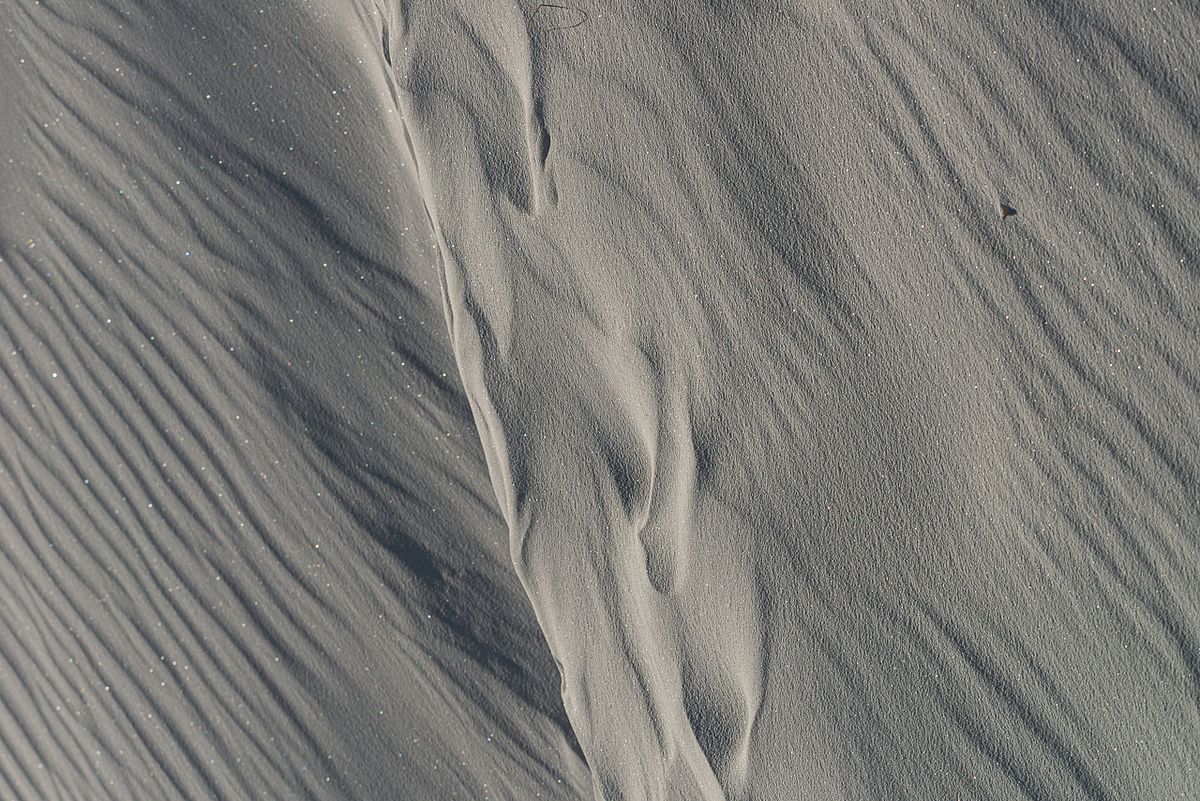 The ascent up the dunes began. Luckily, it didn't take long for views of San Andres Mountains started appearing.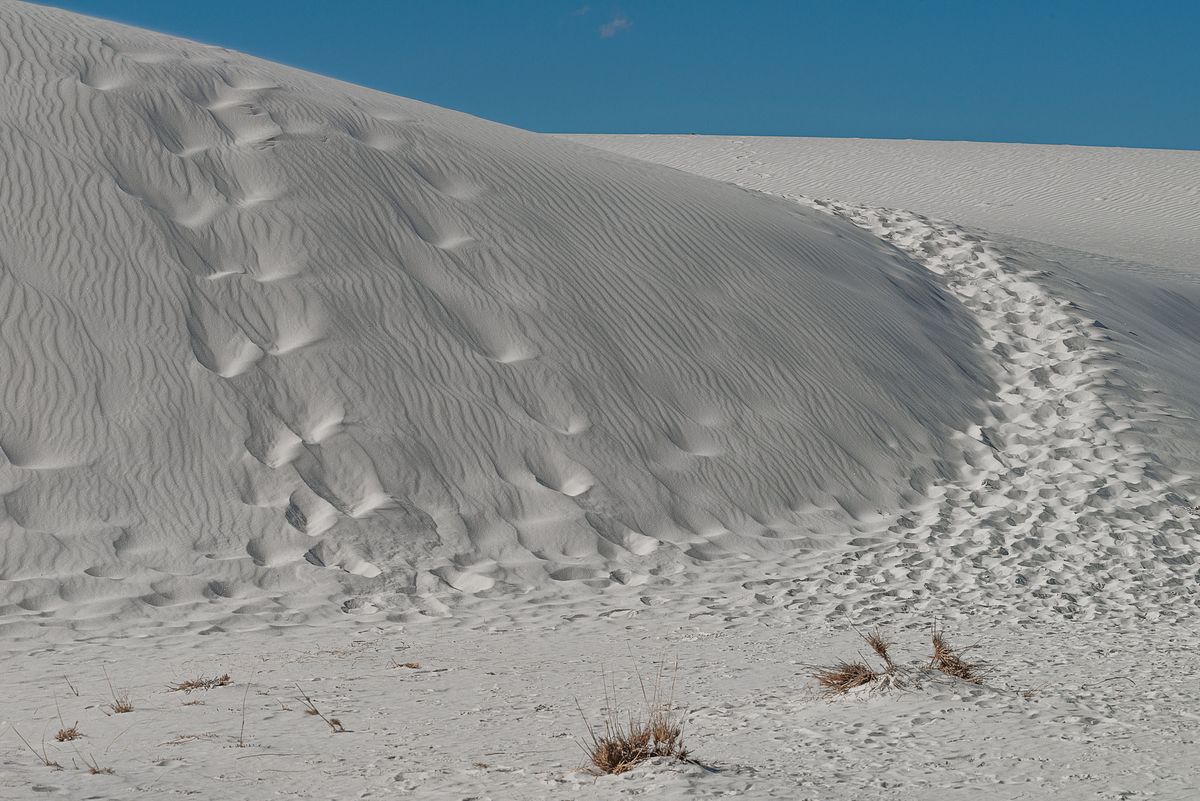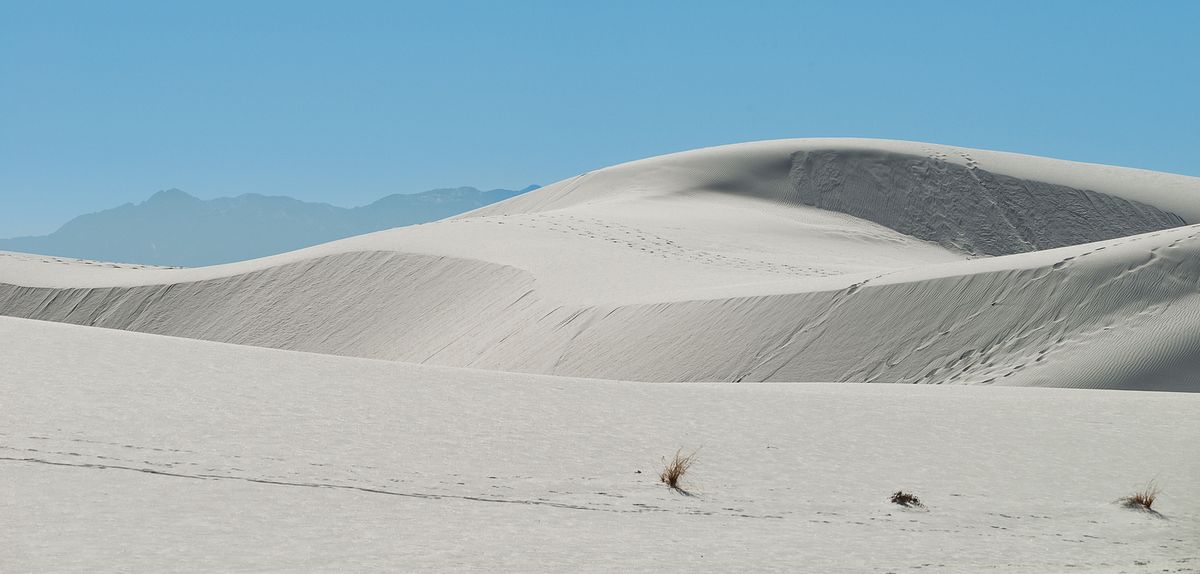 Upon reaching the first basin we were greeted with an expanse of incredible lines and layers.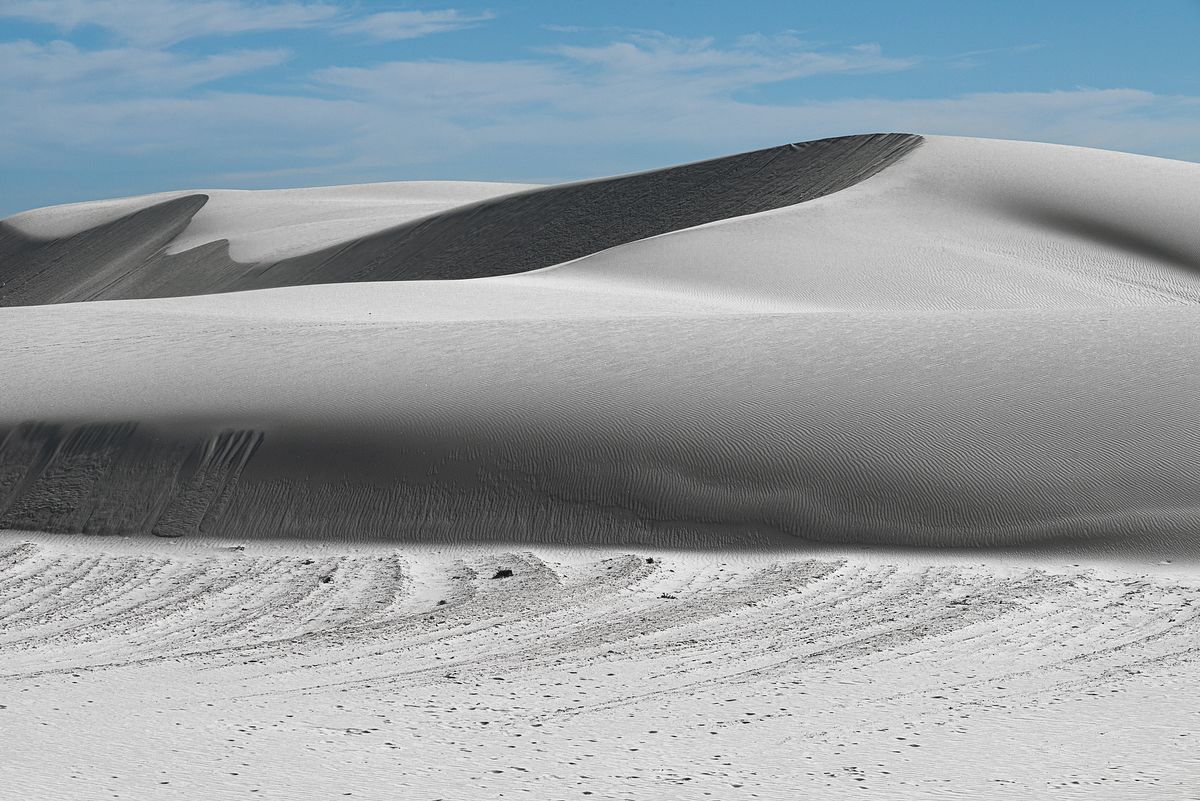 At this point, I was focused on getting to the top and knew this area would be better photographed later in the day when shadows would be emerging from the lower position of the sun. But of course, there were still scenes I couldn't help but stop and capture.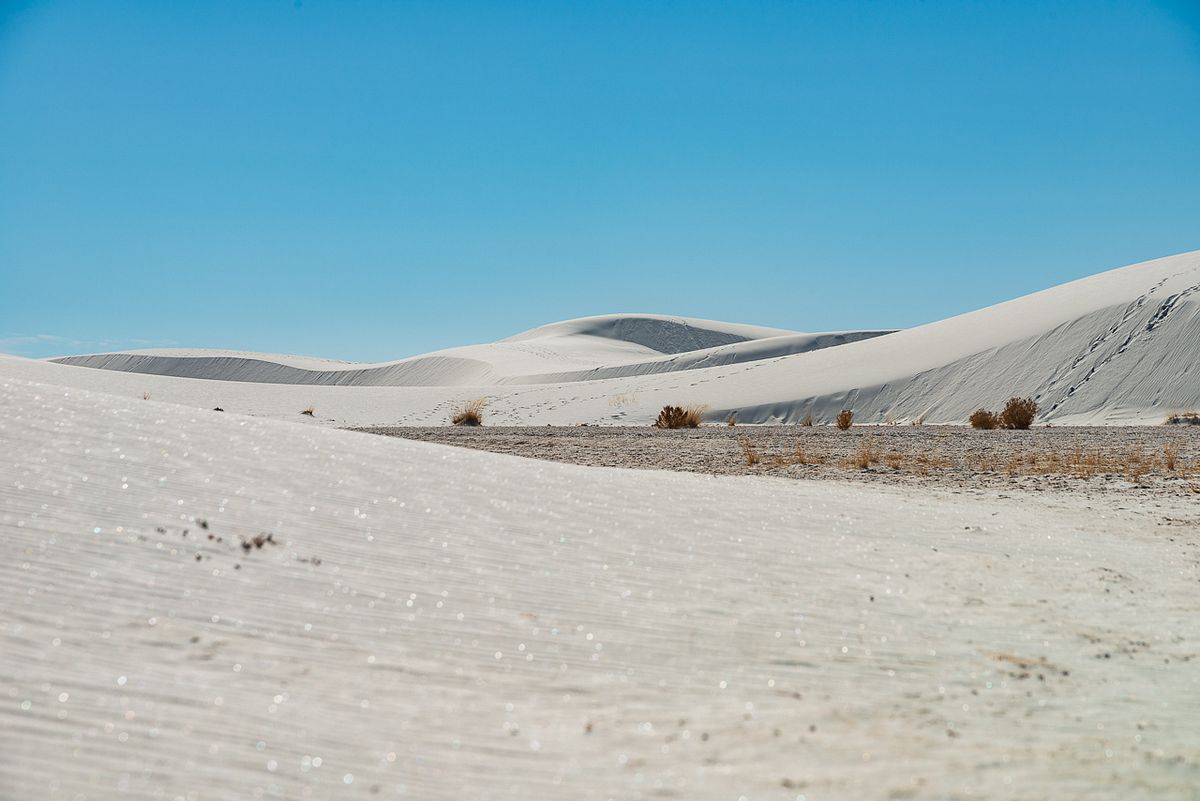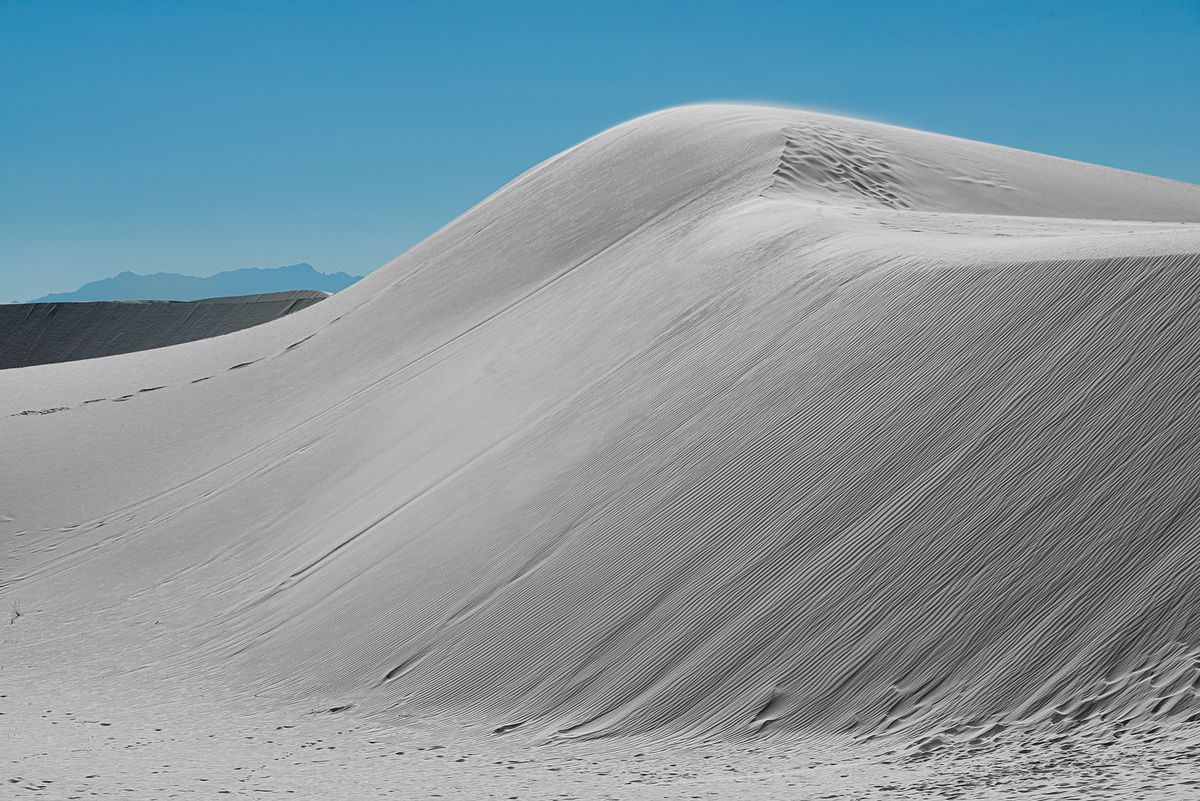 Ahh, the views!!

Well, there was only one more ridge to climb from here, but not before setting up below in hopes of capturing images of the sand blowing off the dune.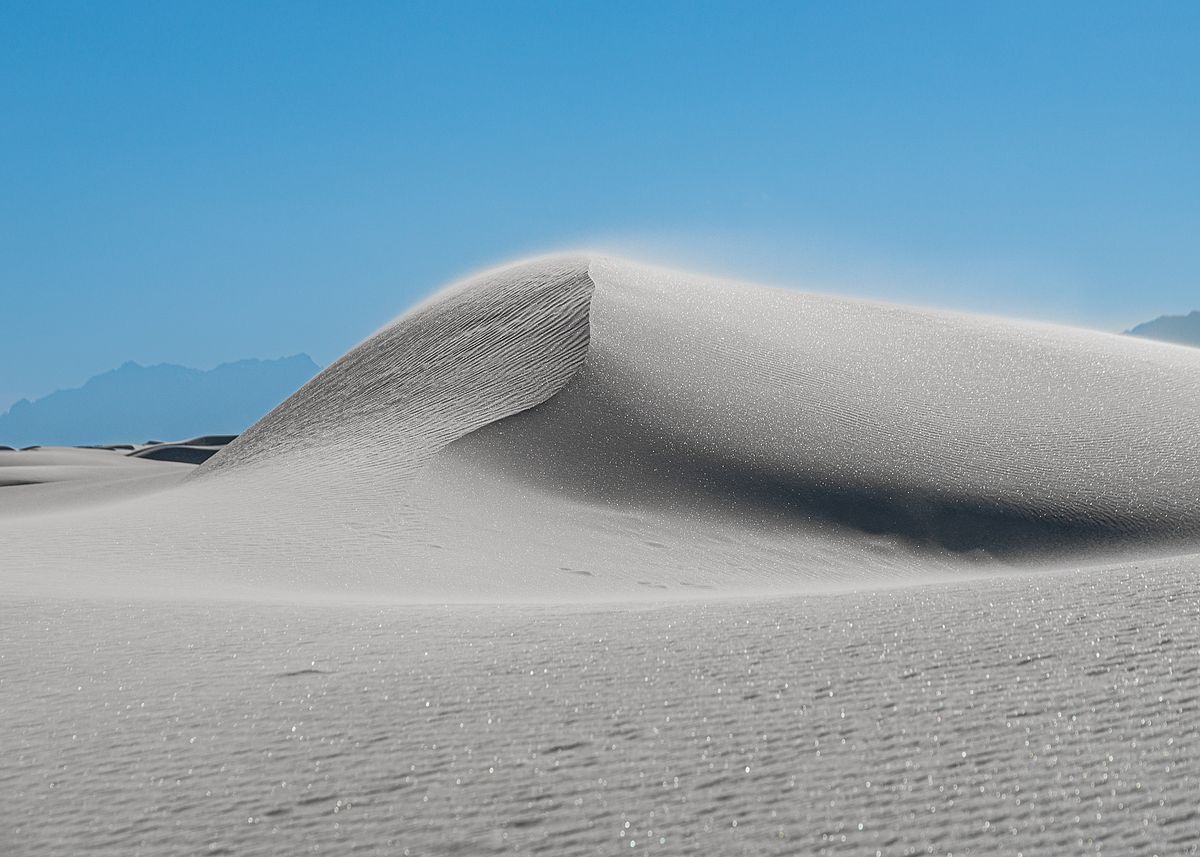 The shadows had begun to set in so it was time to capture those layers of light! I wondered around the whole basin capturing the scenes.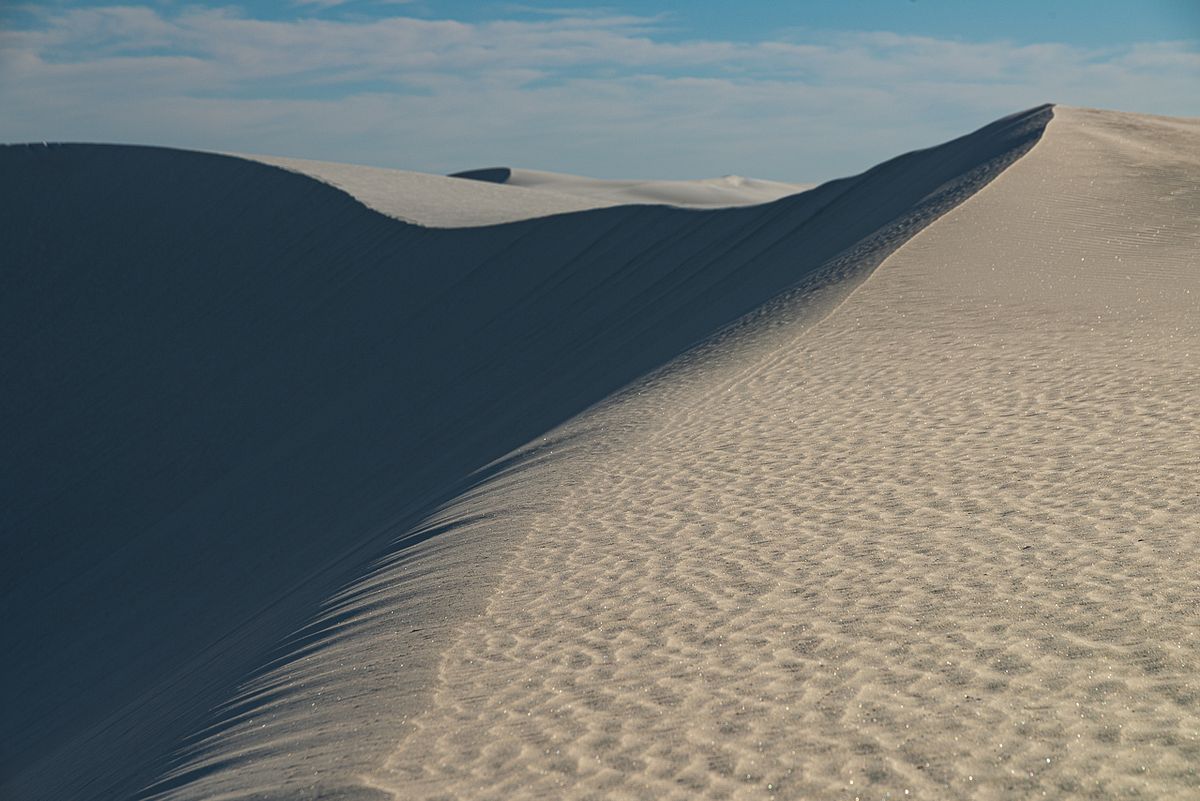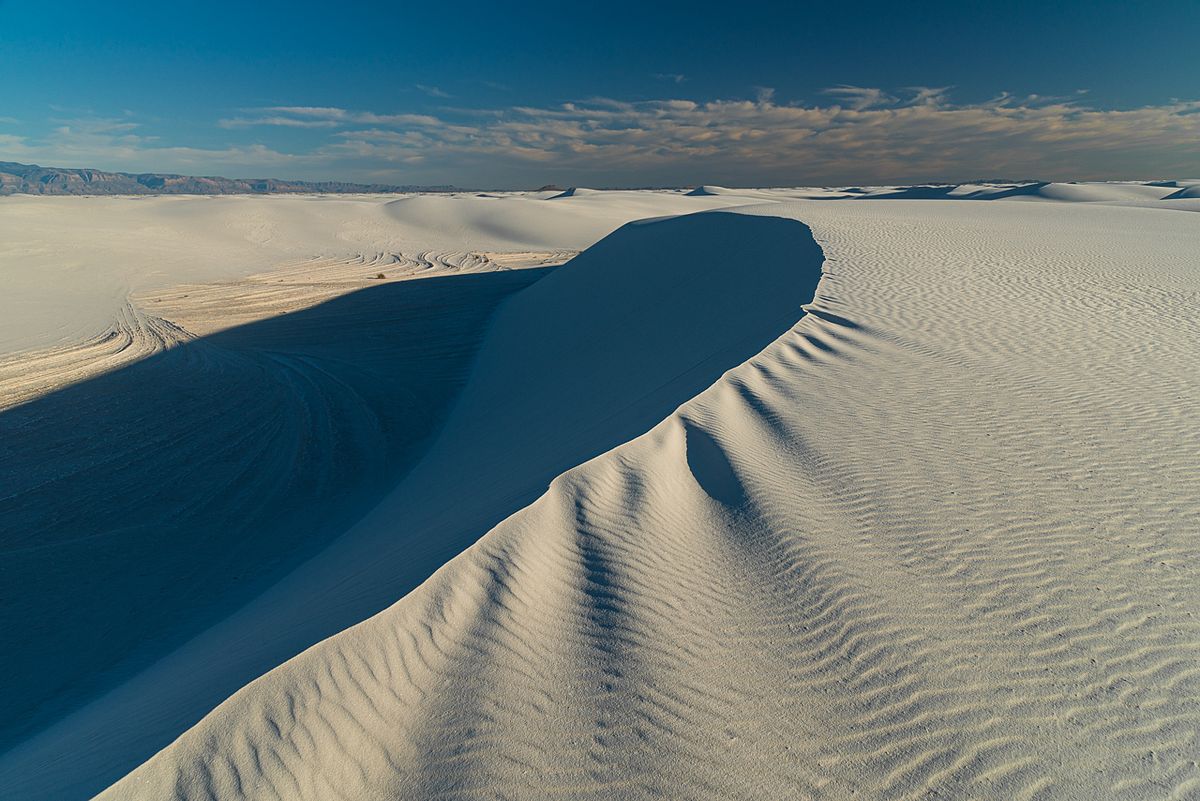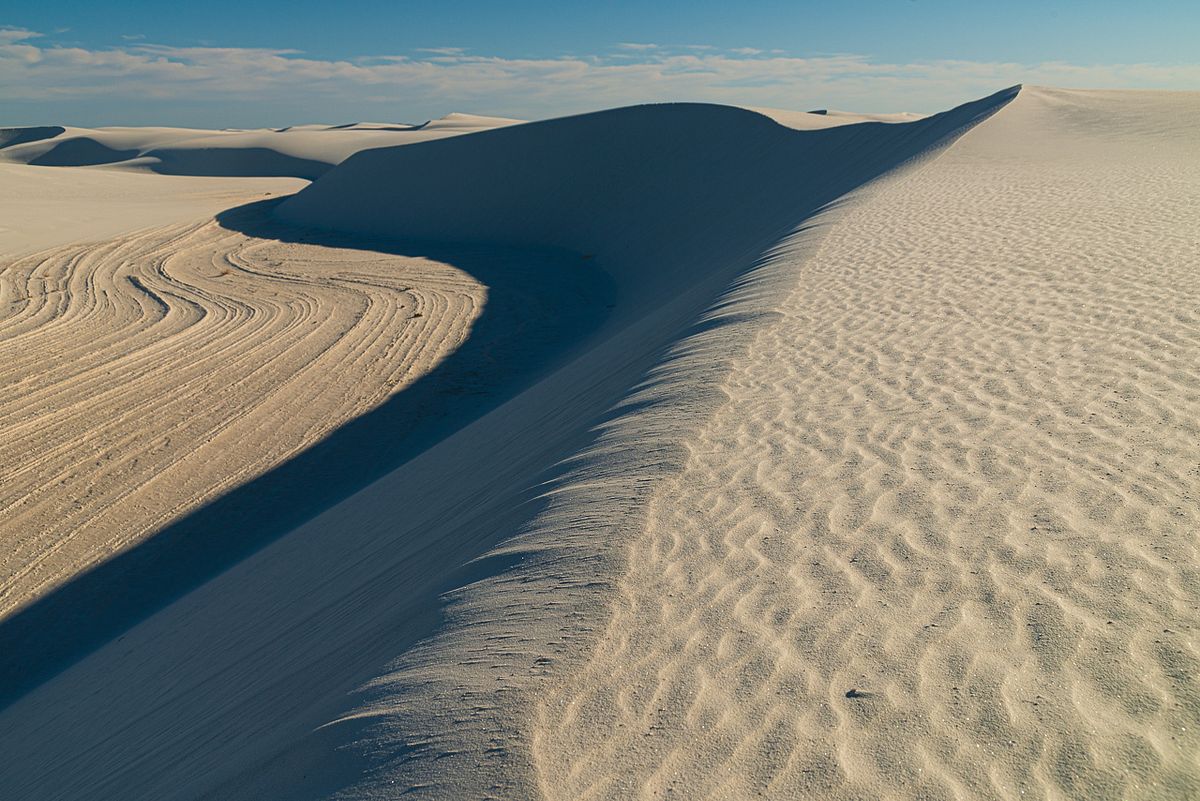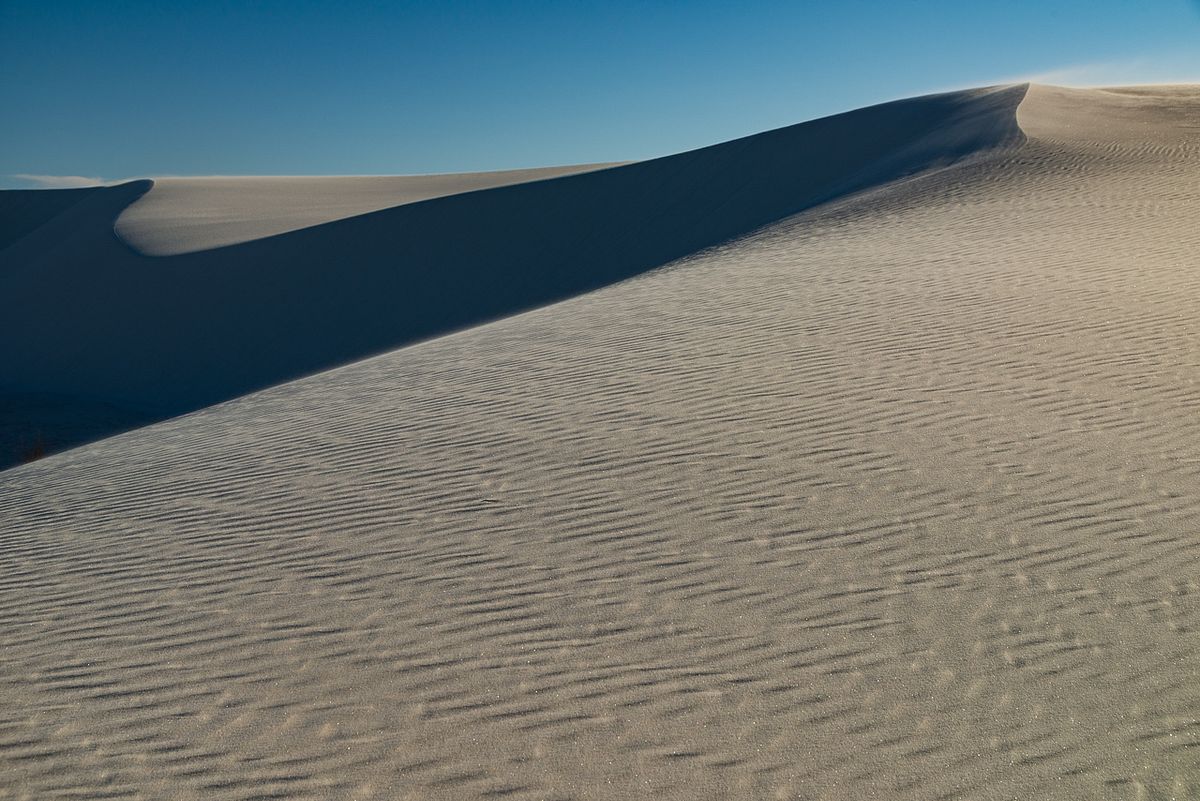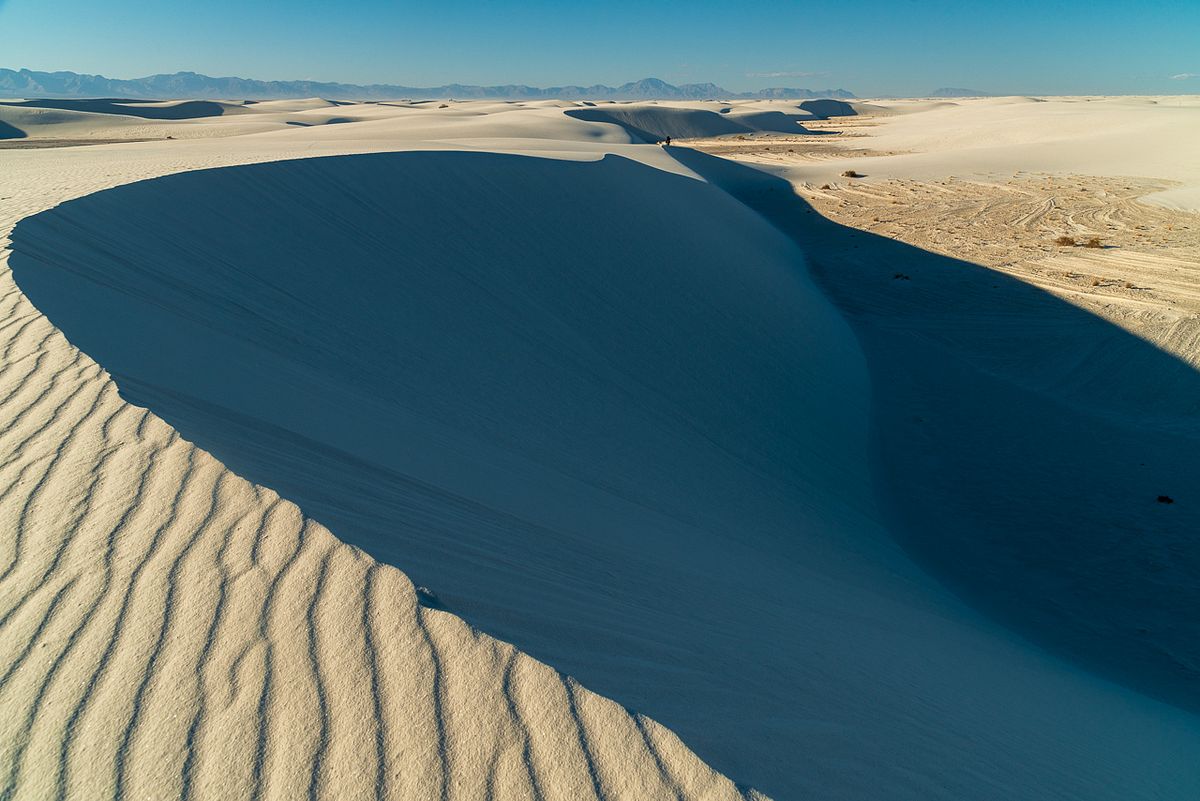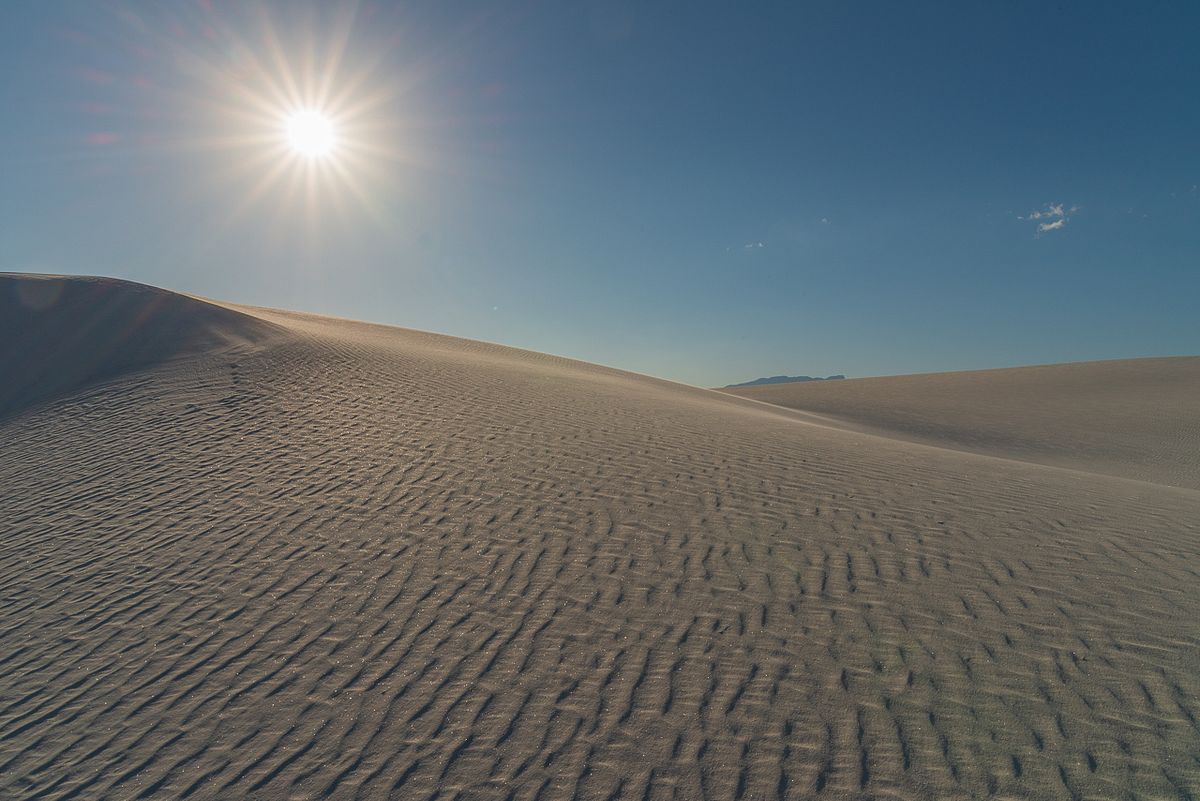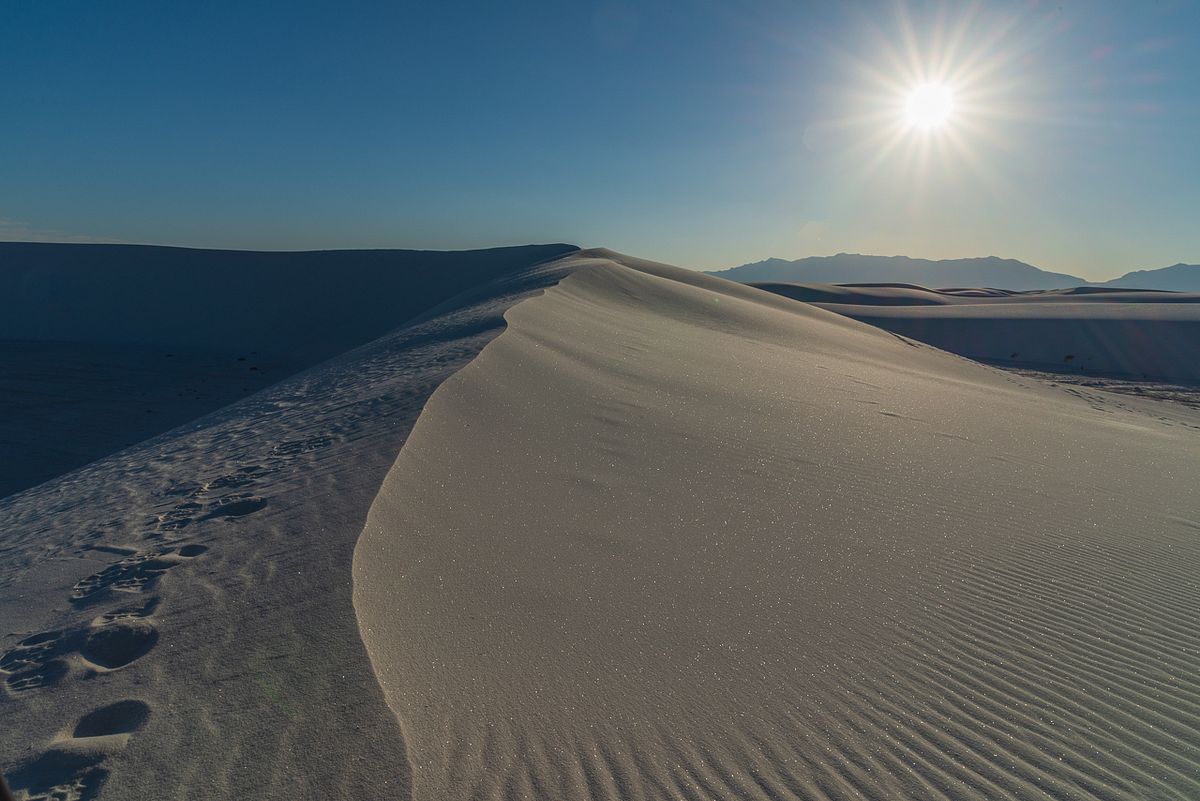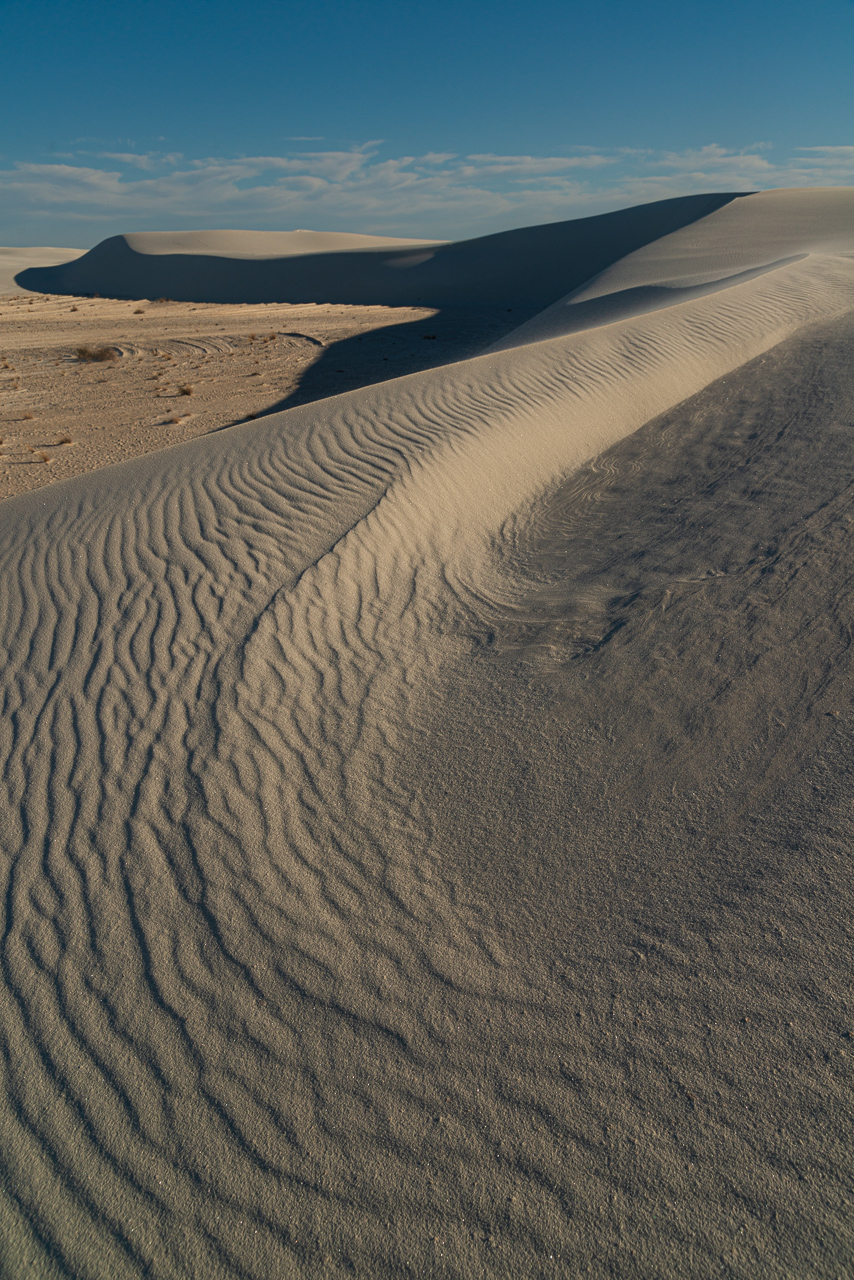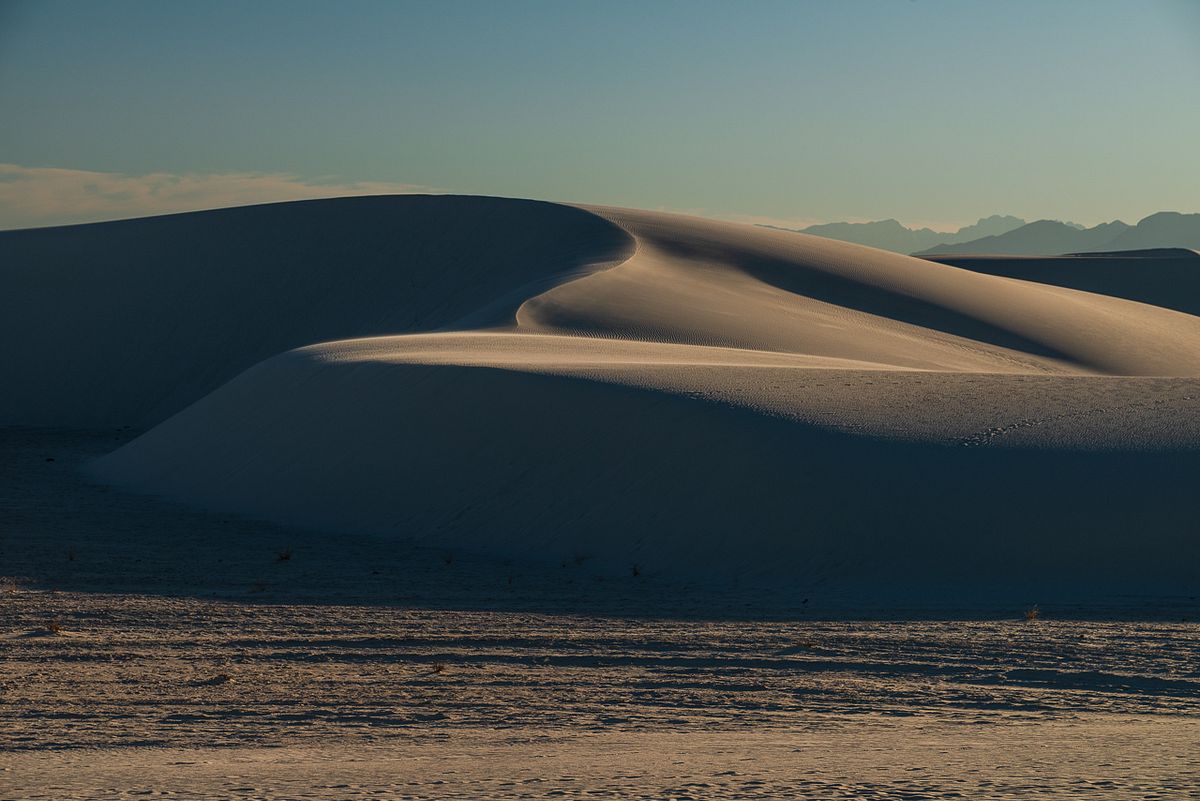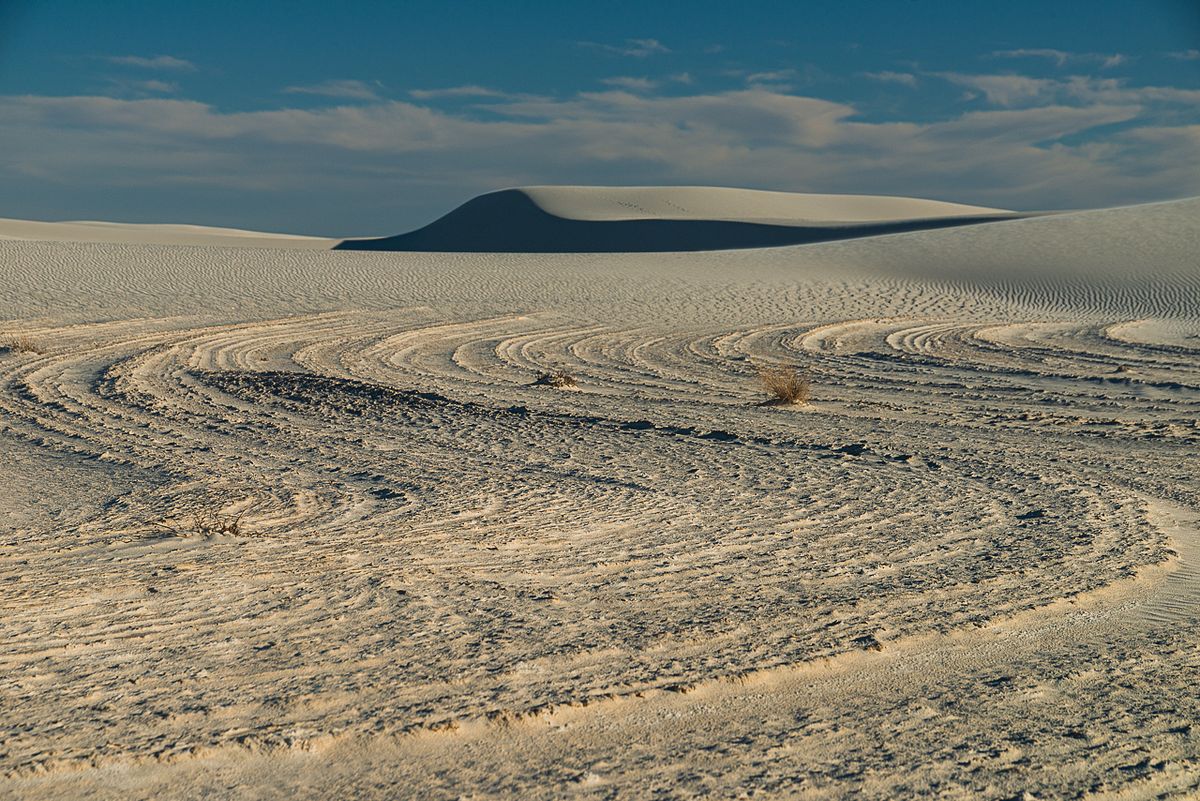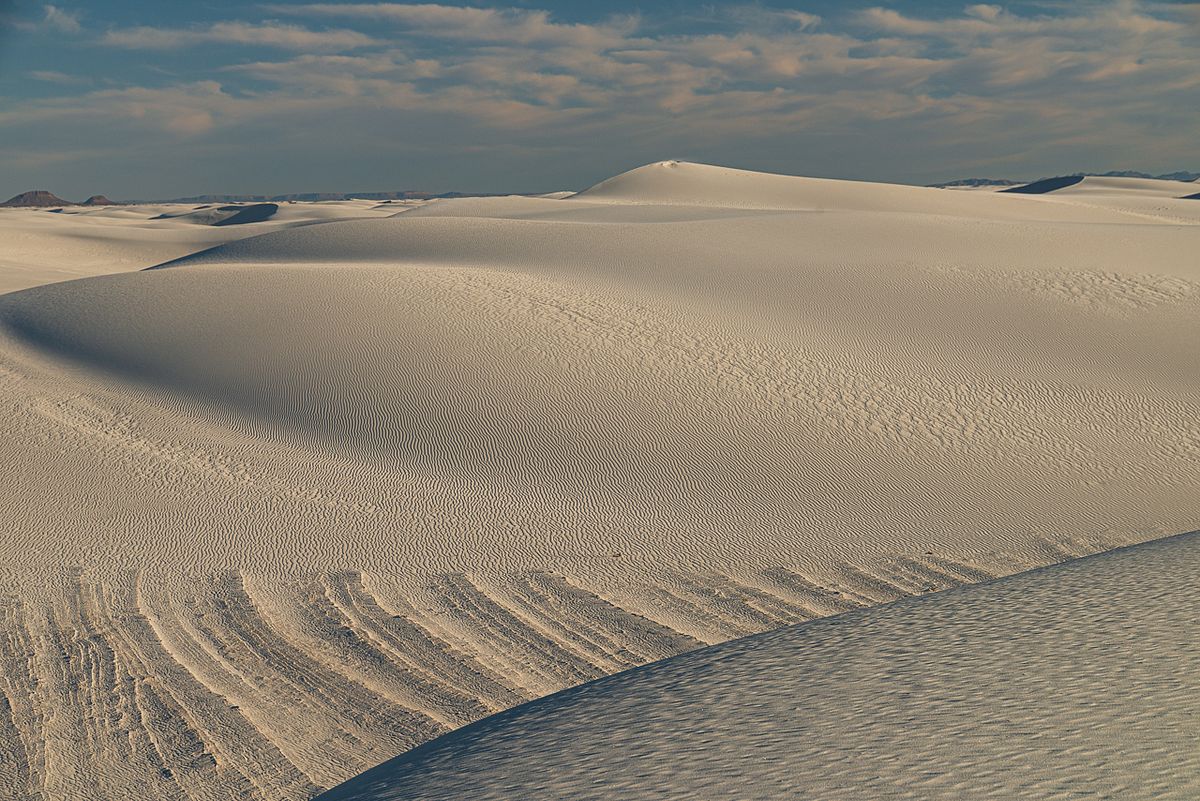 Here are some more images from the day :)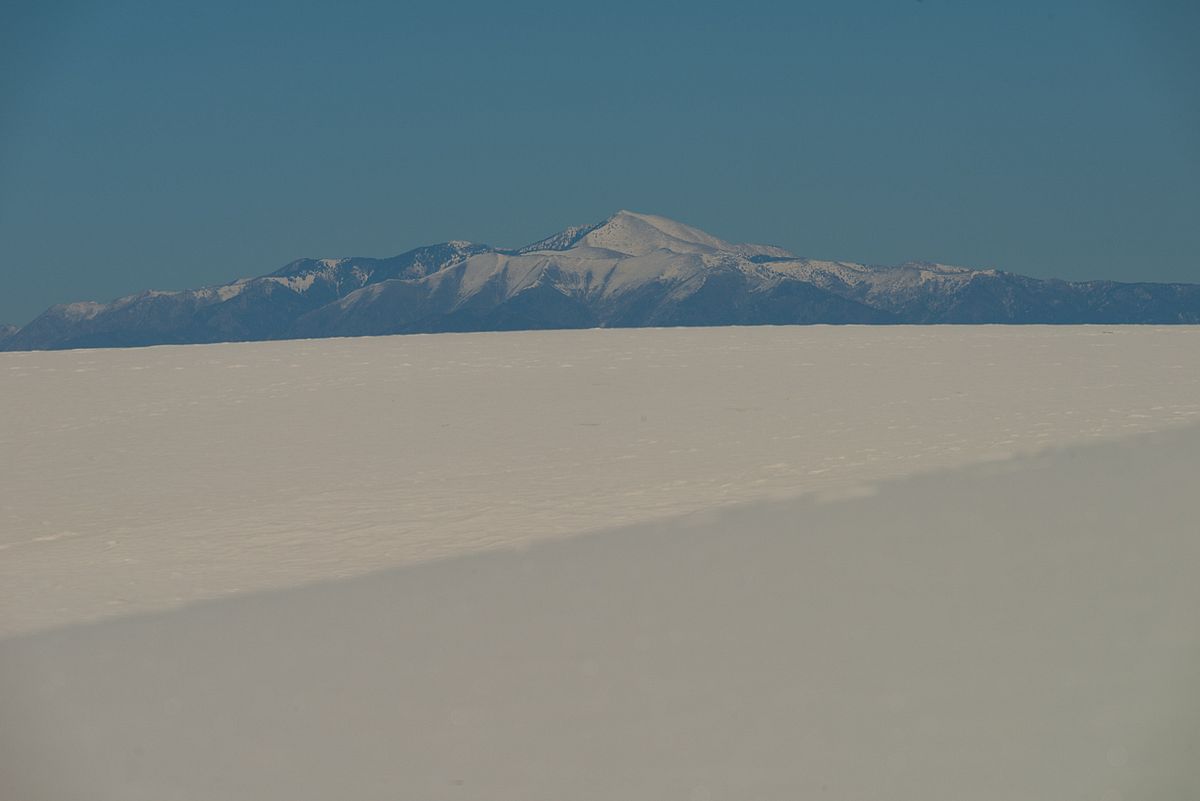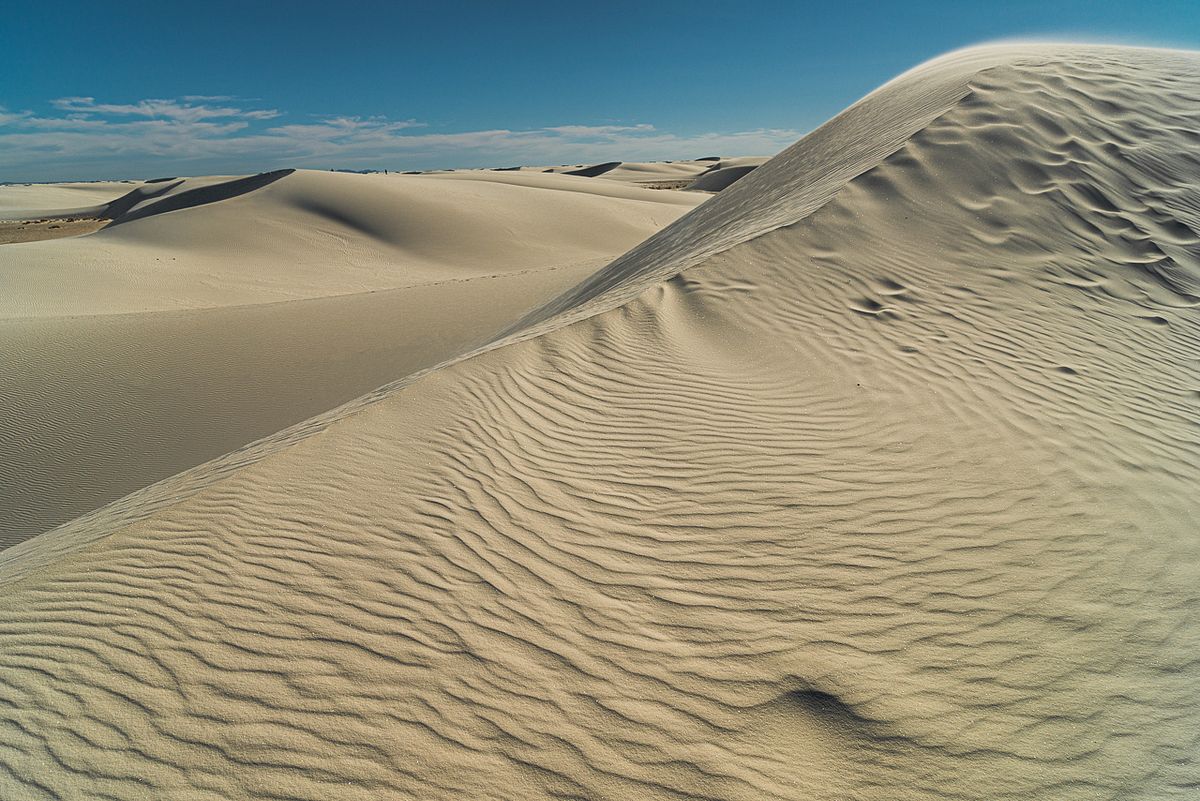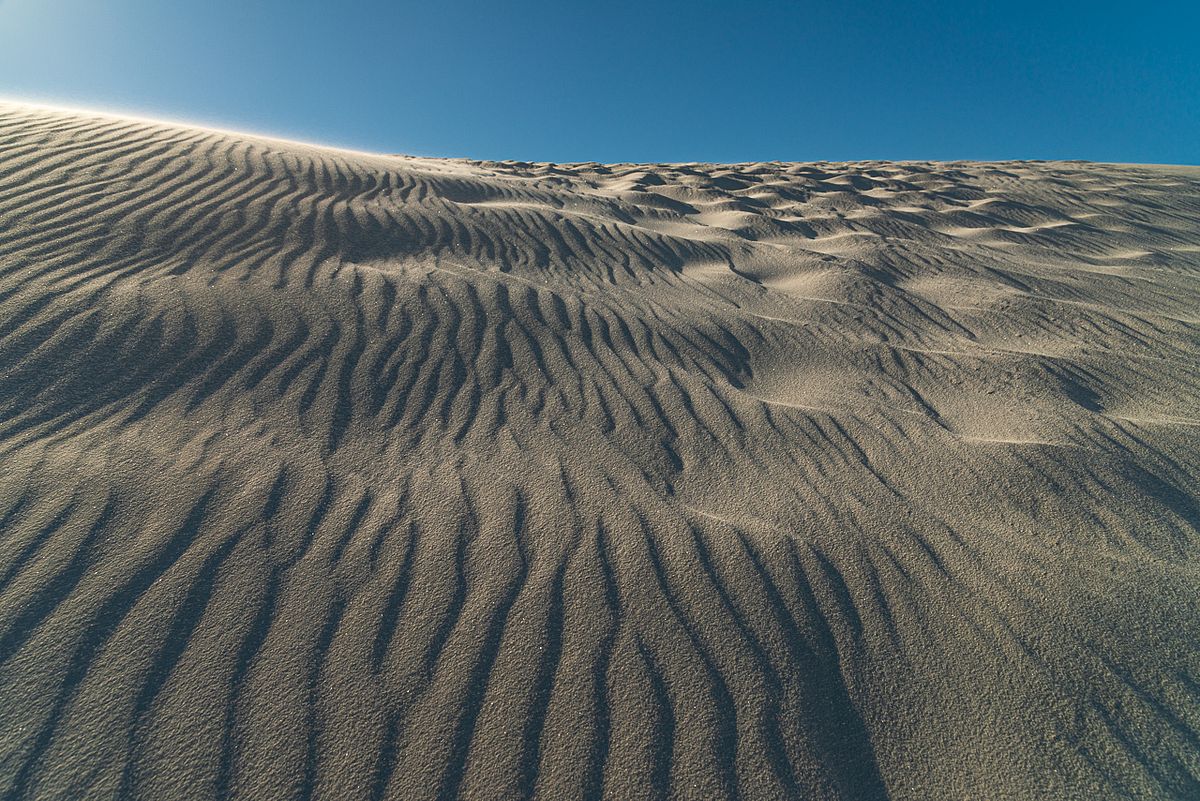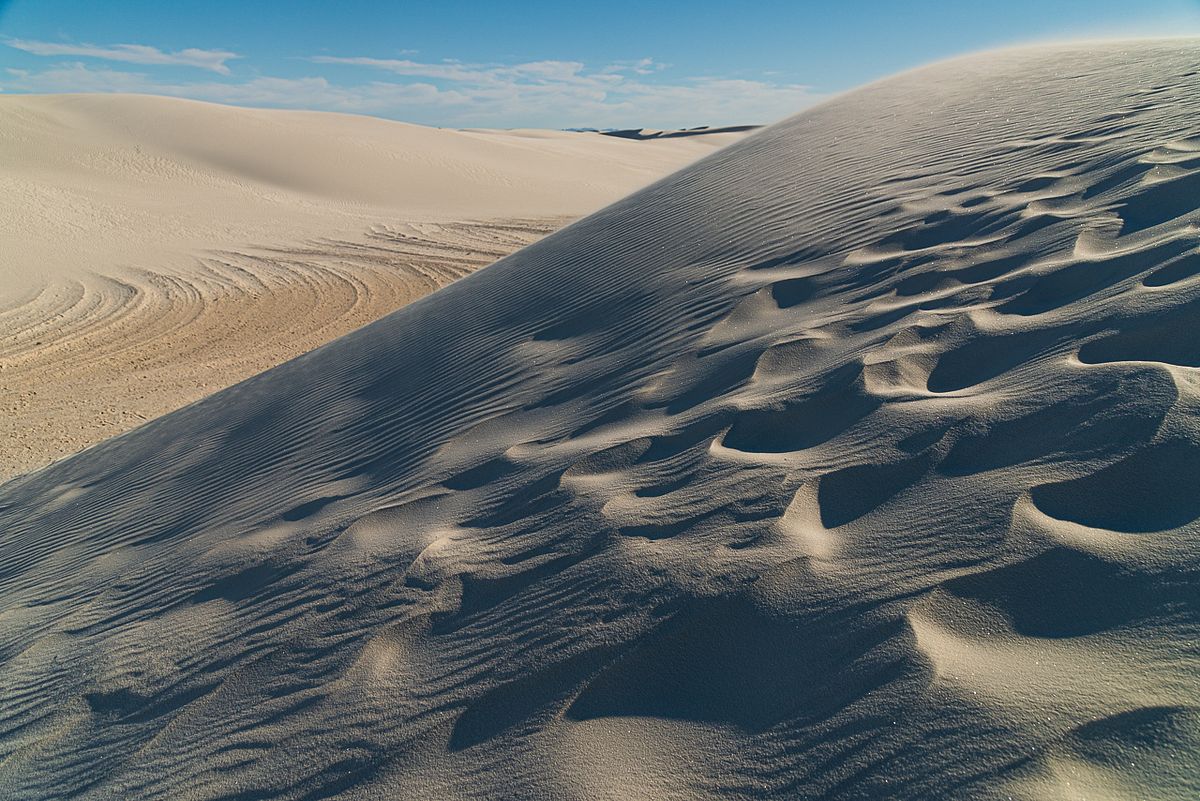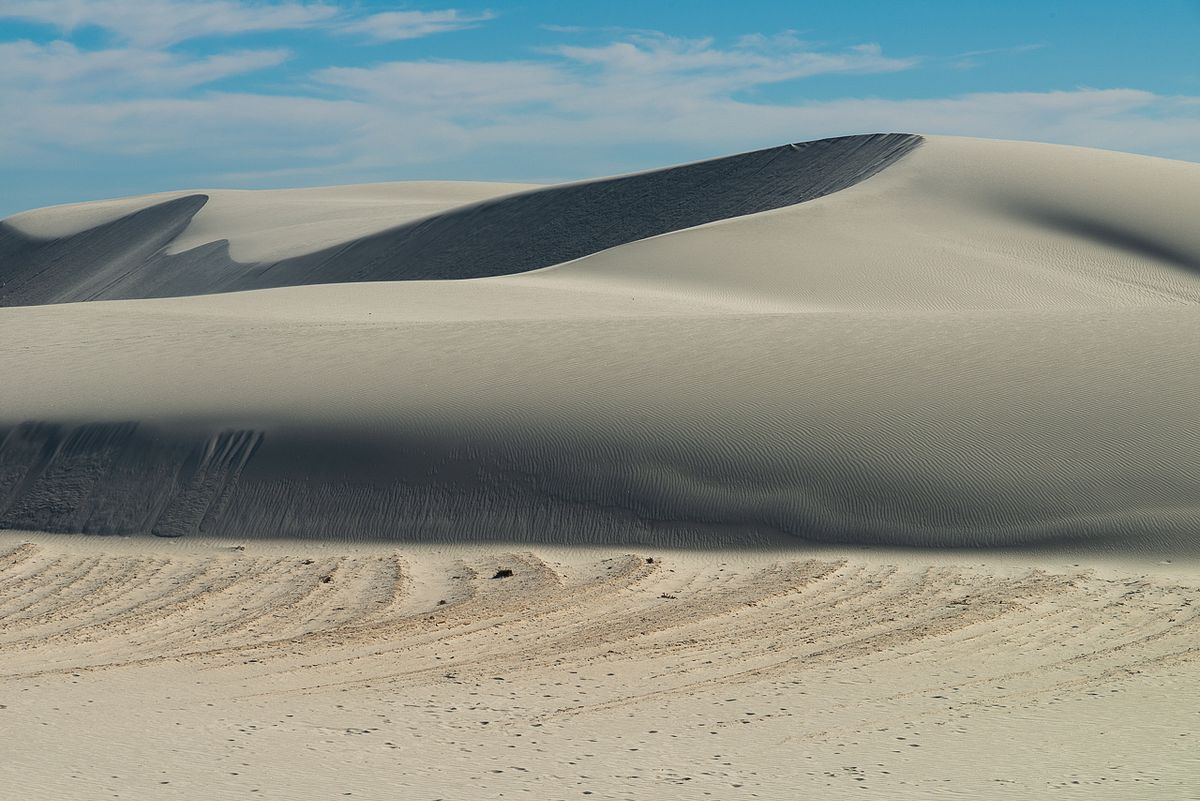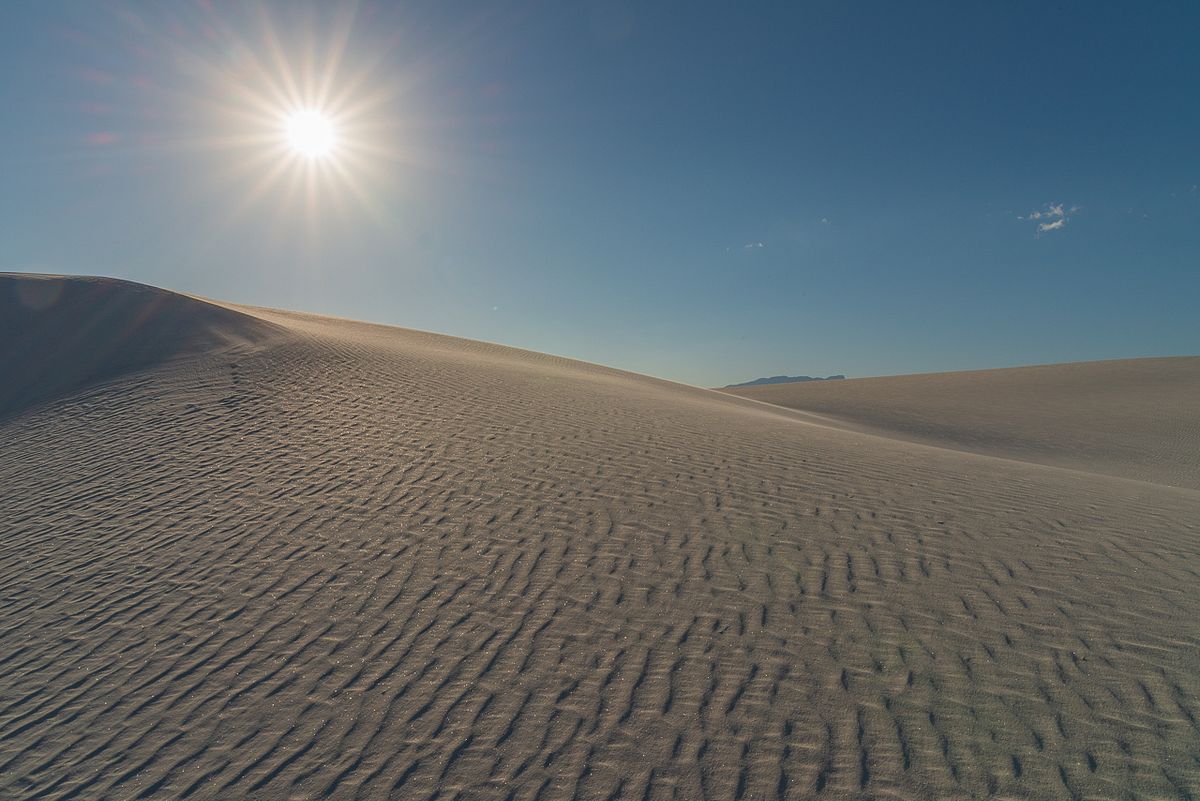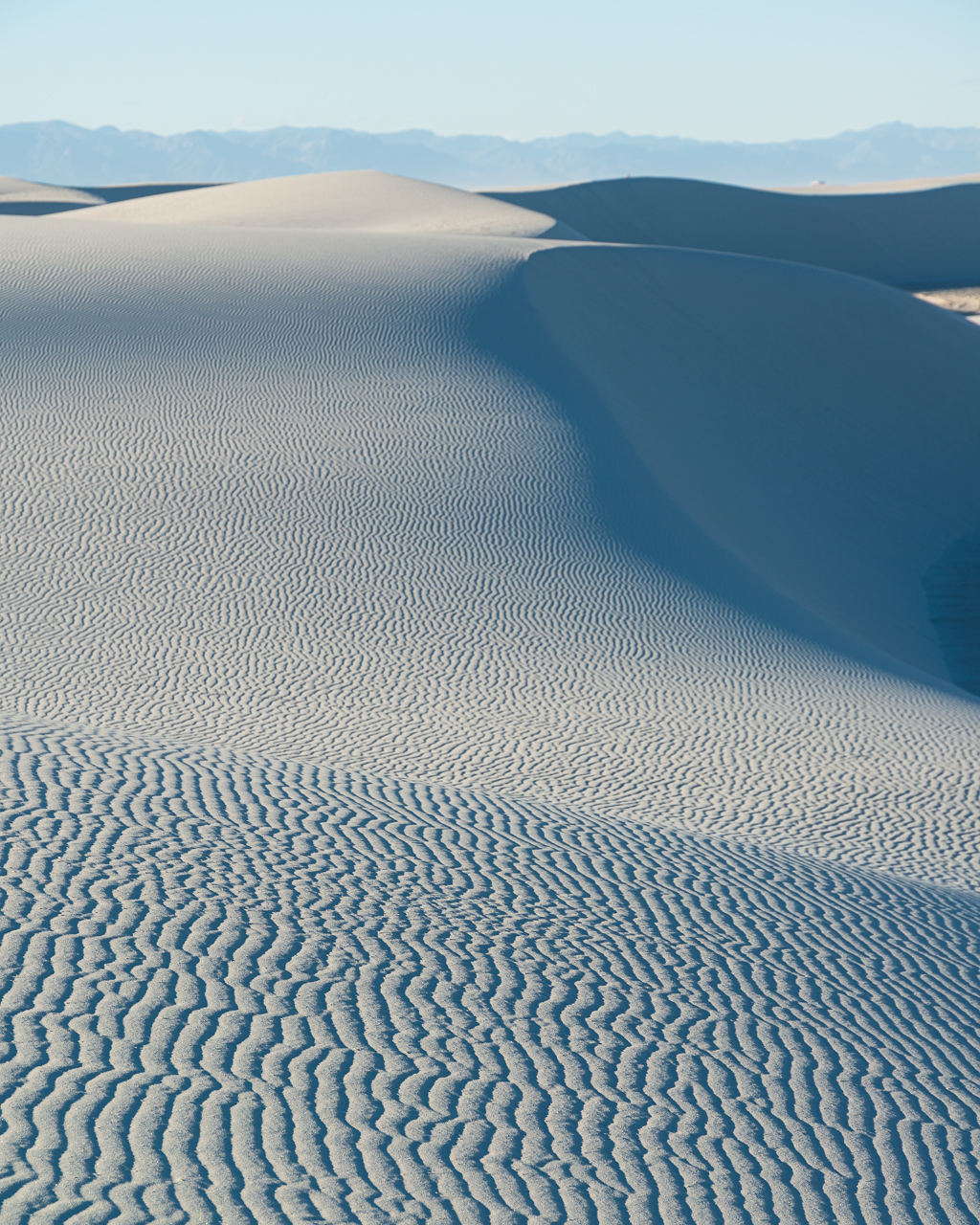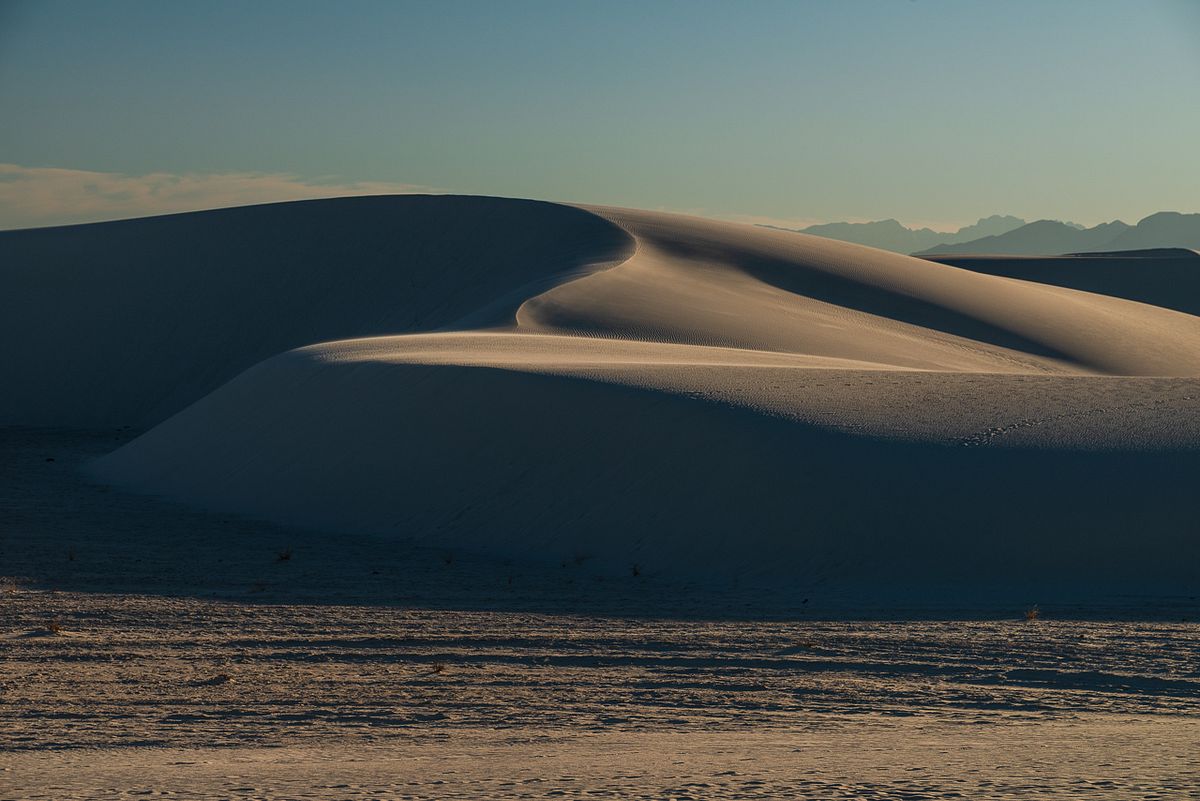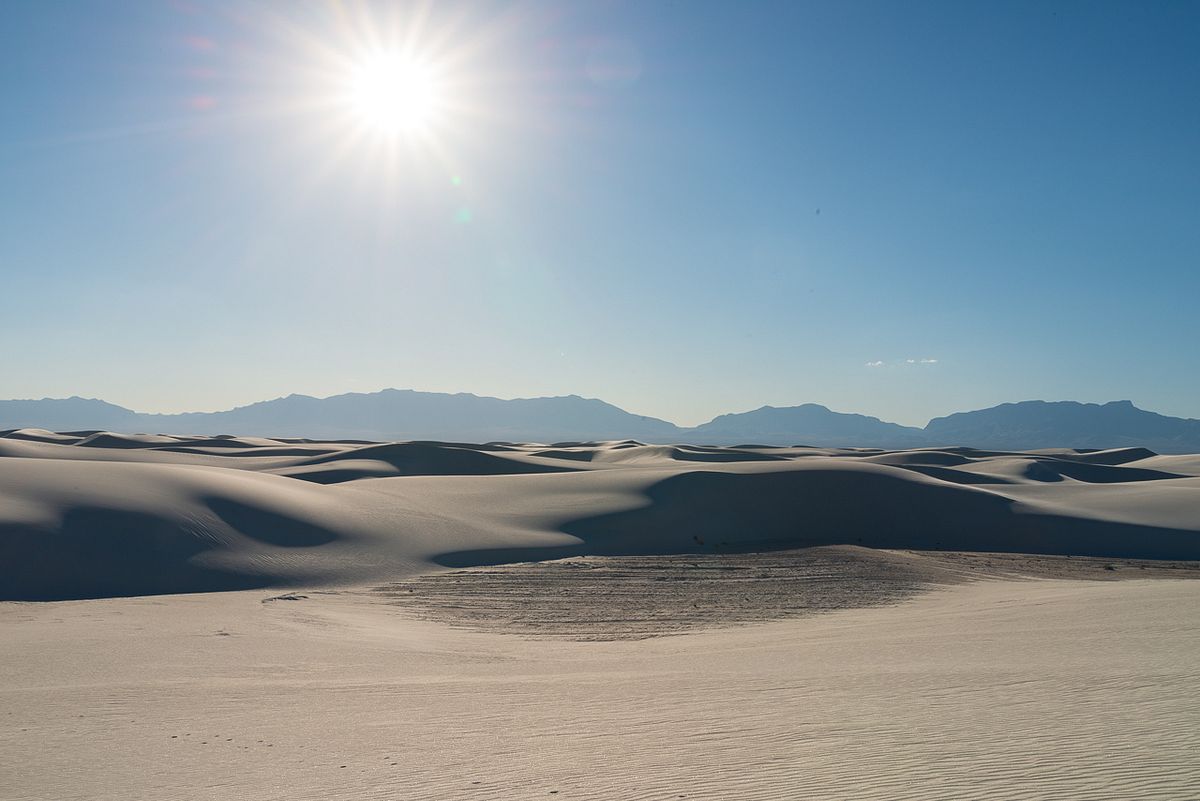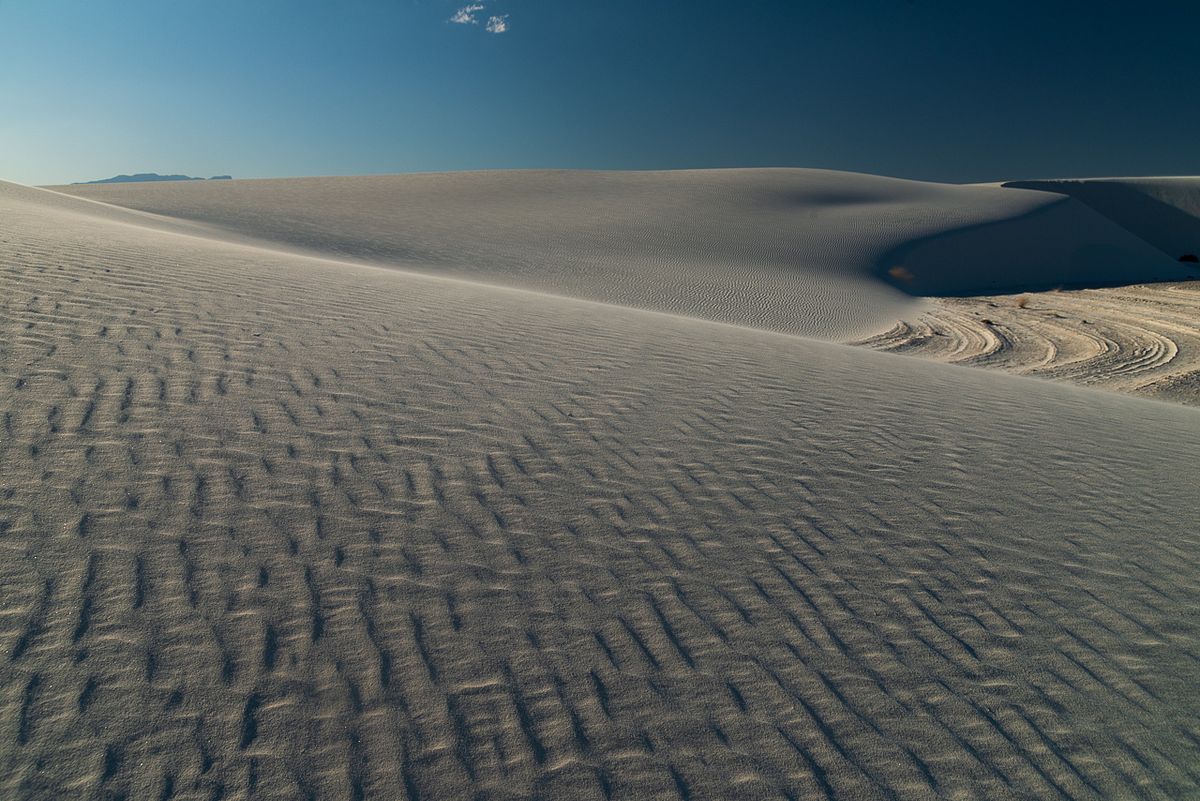 Of course, we didn't have to worry about being late for sunset but we did have to worry about being out of the park in time and once again were unprepared for sunset. Again, the day really got away from us. What seriously seemed like 3 hours ended up being the entire day. No water, no food, no need- just photography and pure enjoyment in the moment. 
By this point, it was quite windy and cold so I lazily snapped off a few shots with the zoom lens near the Interdune Boardwalk parking lot.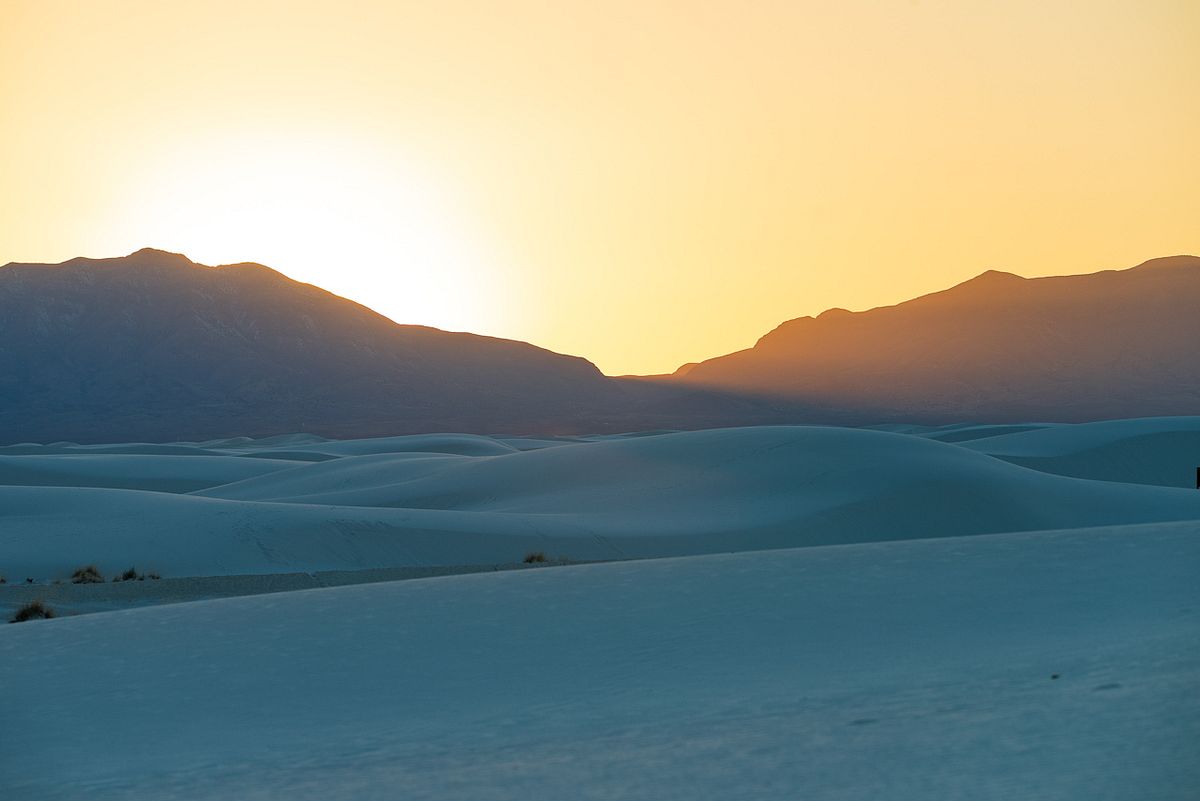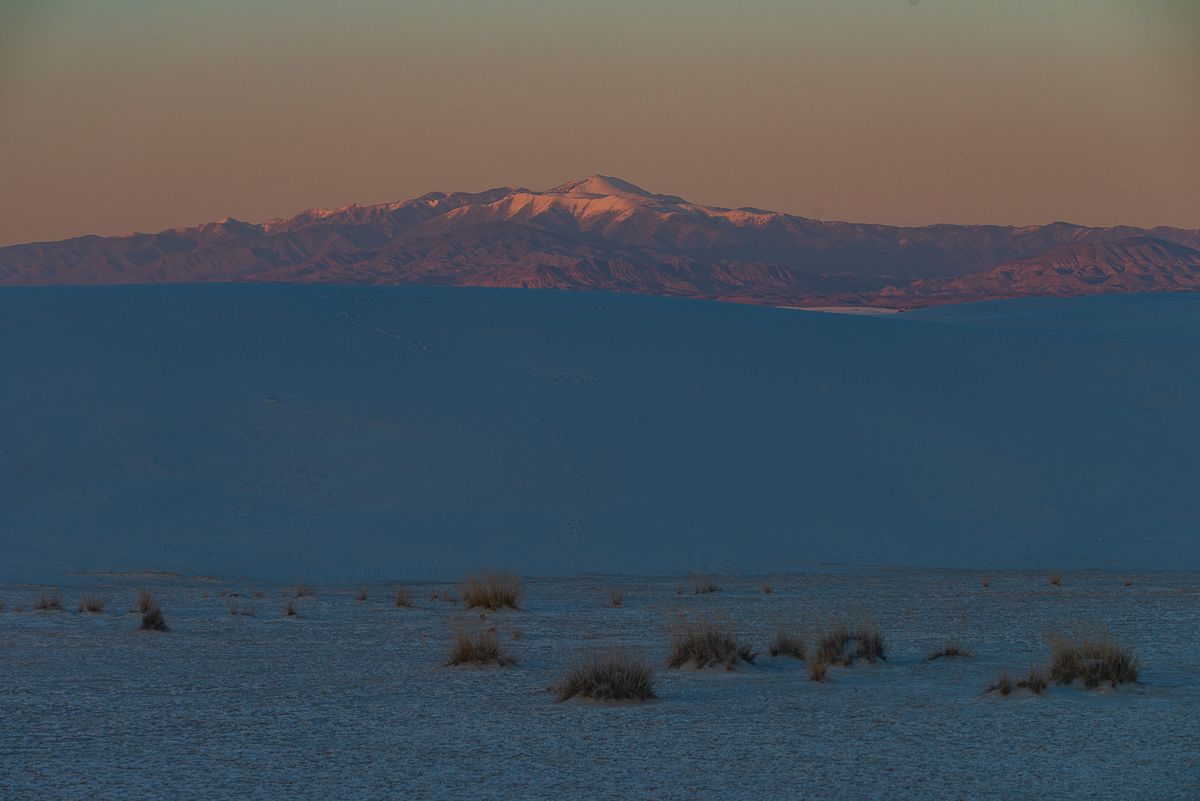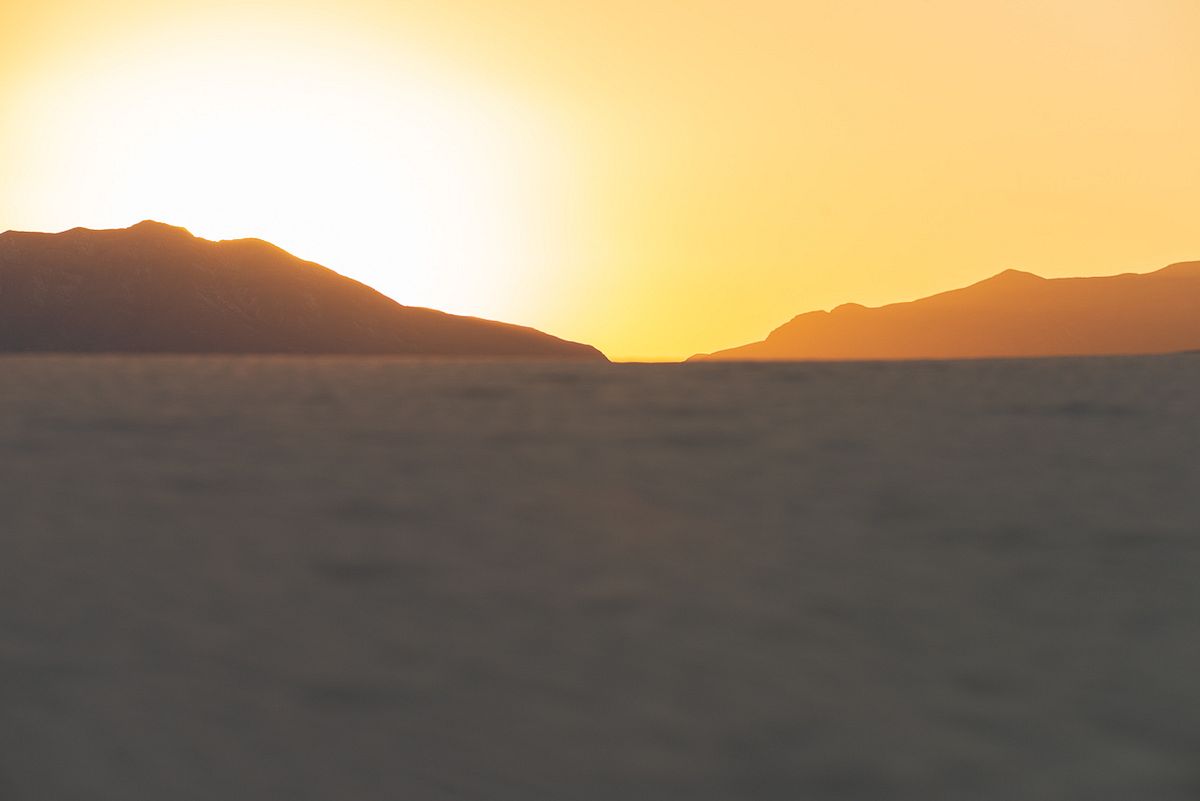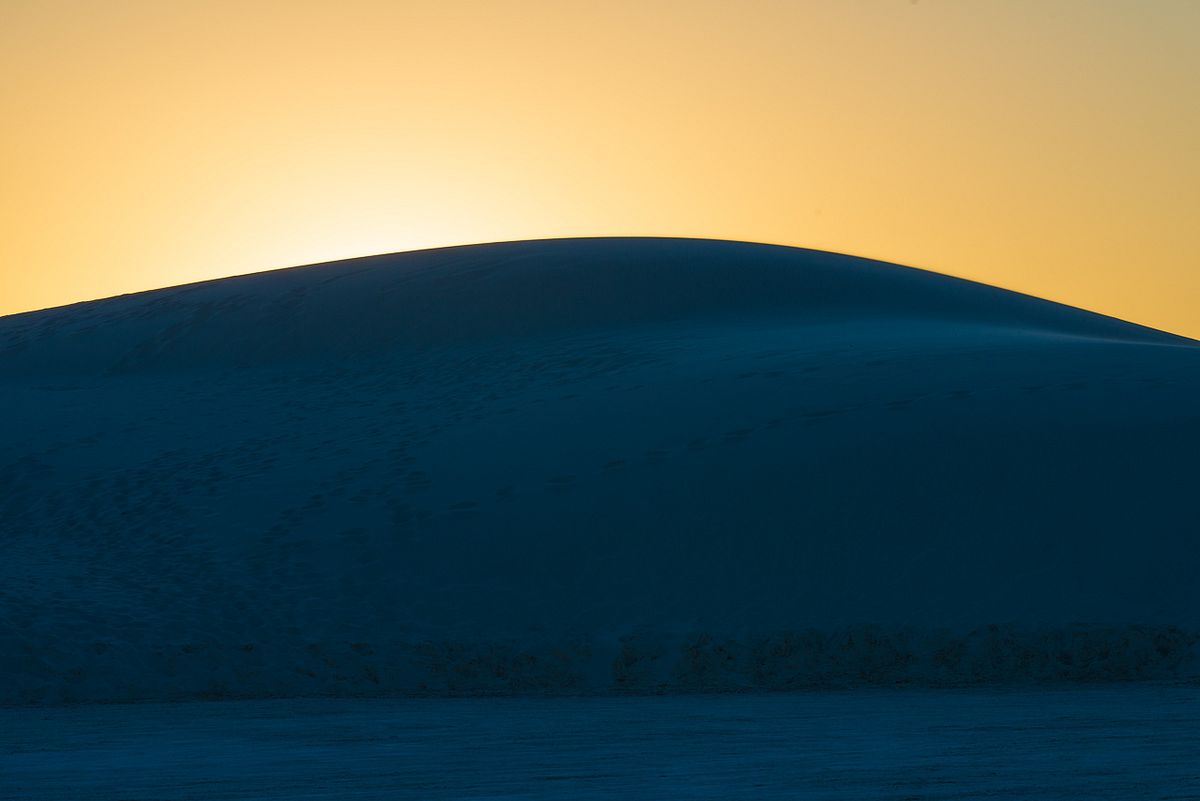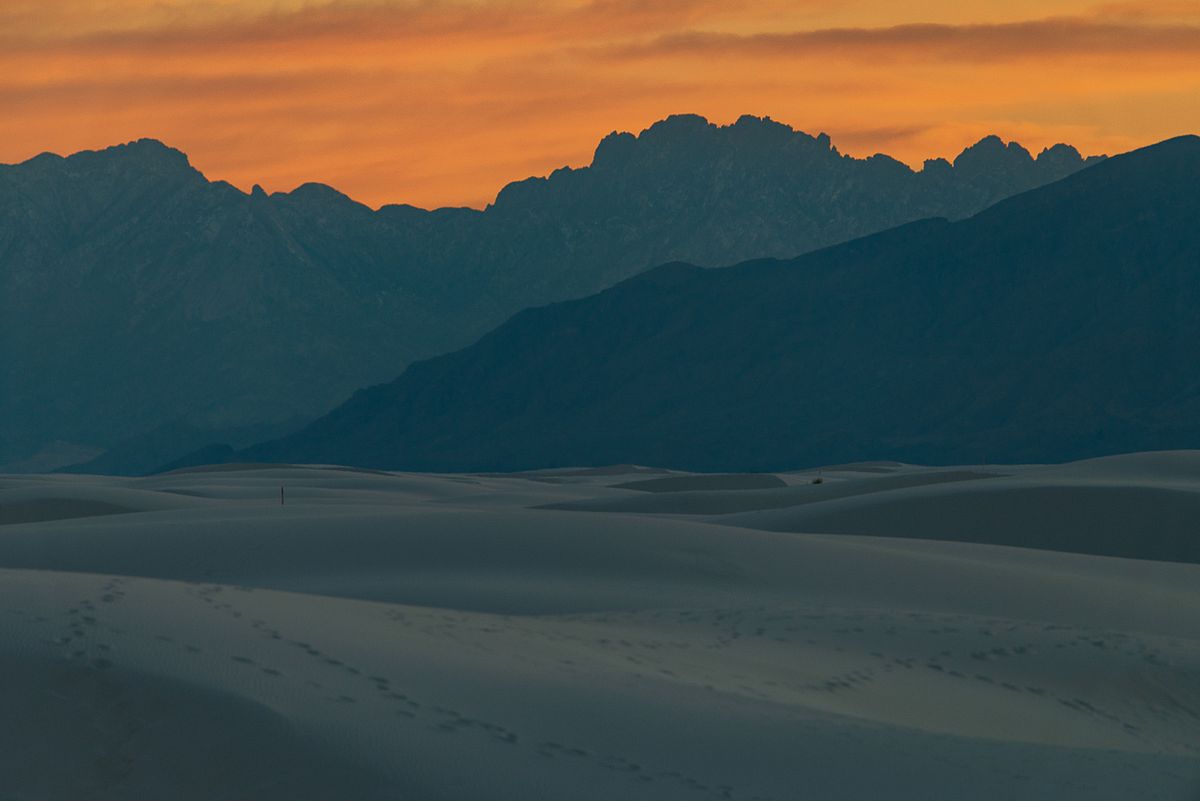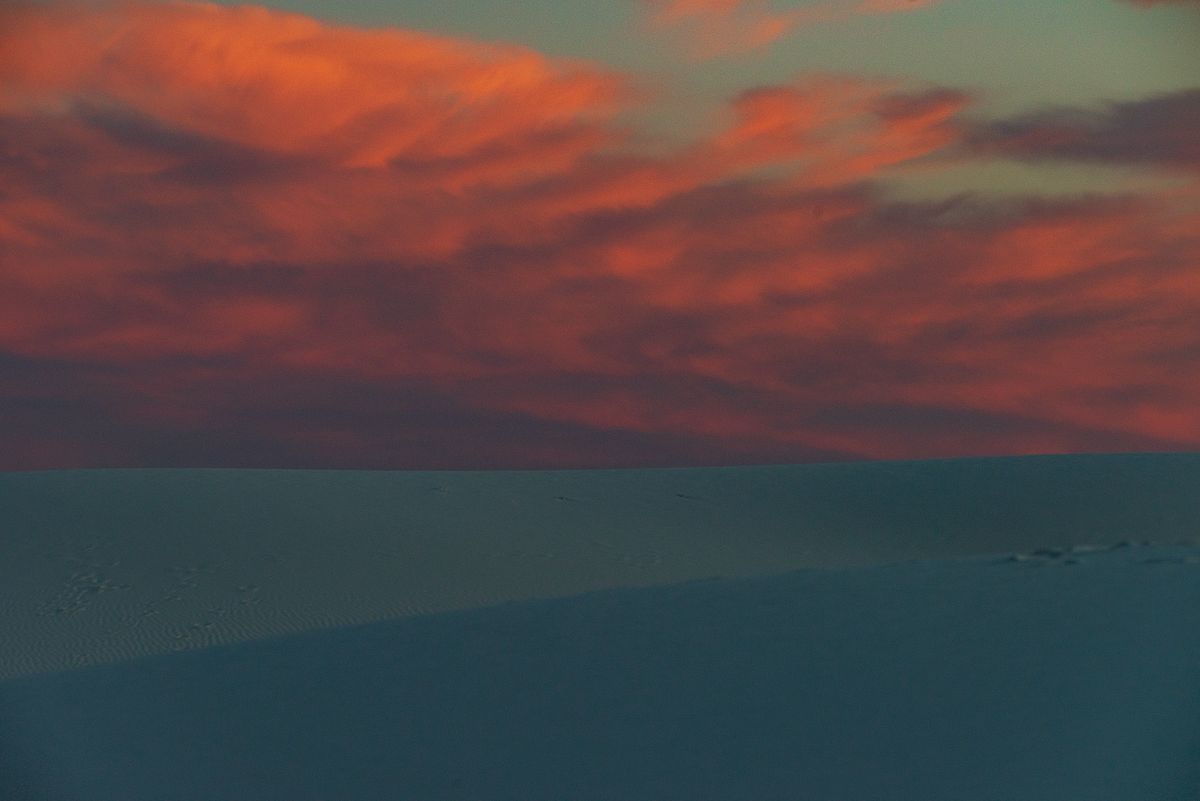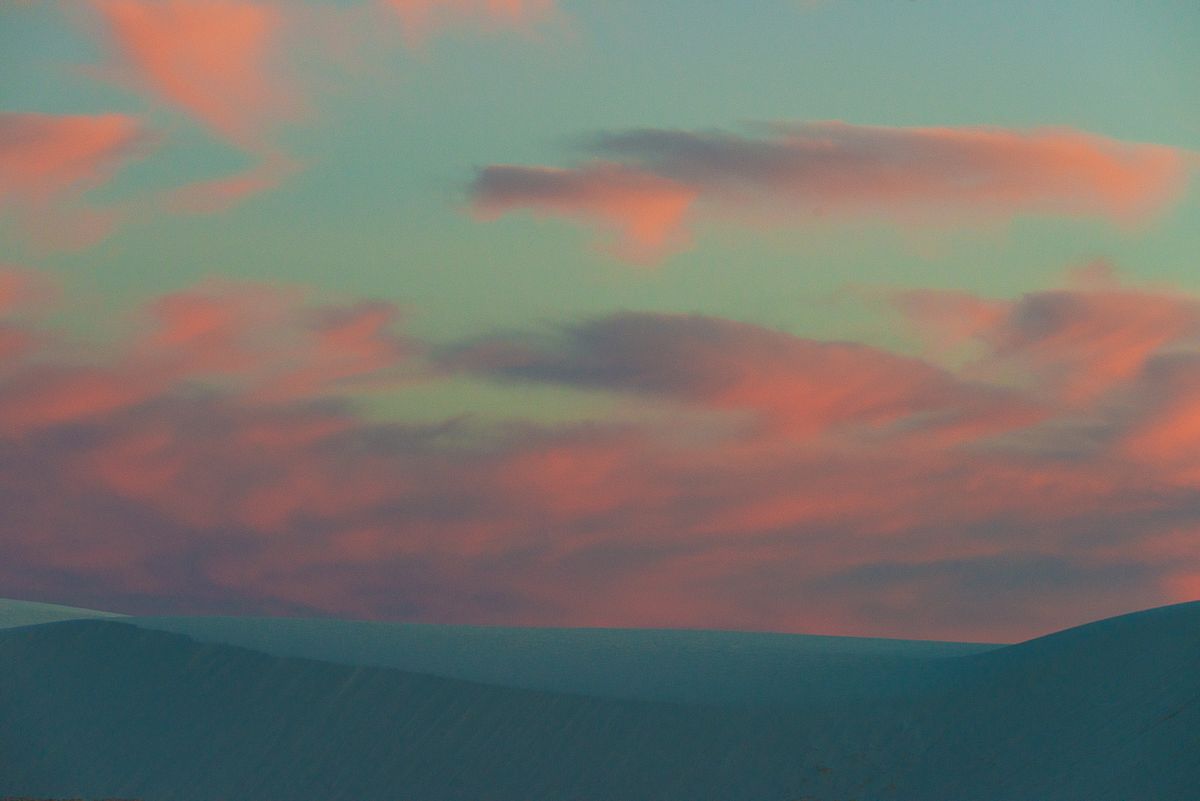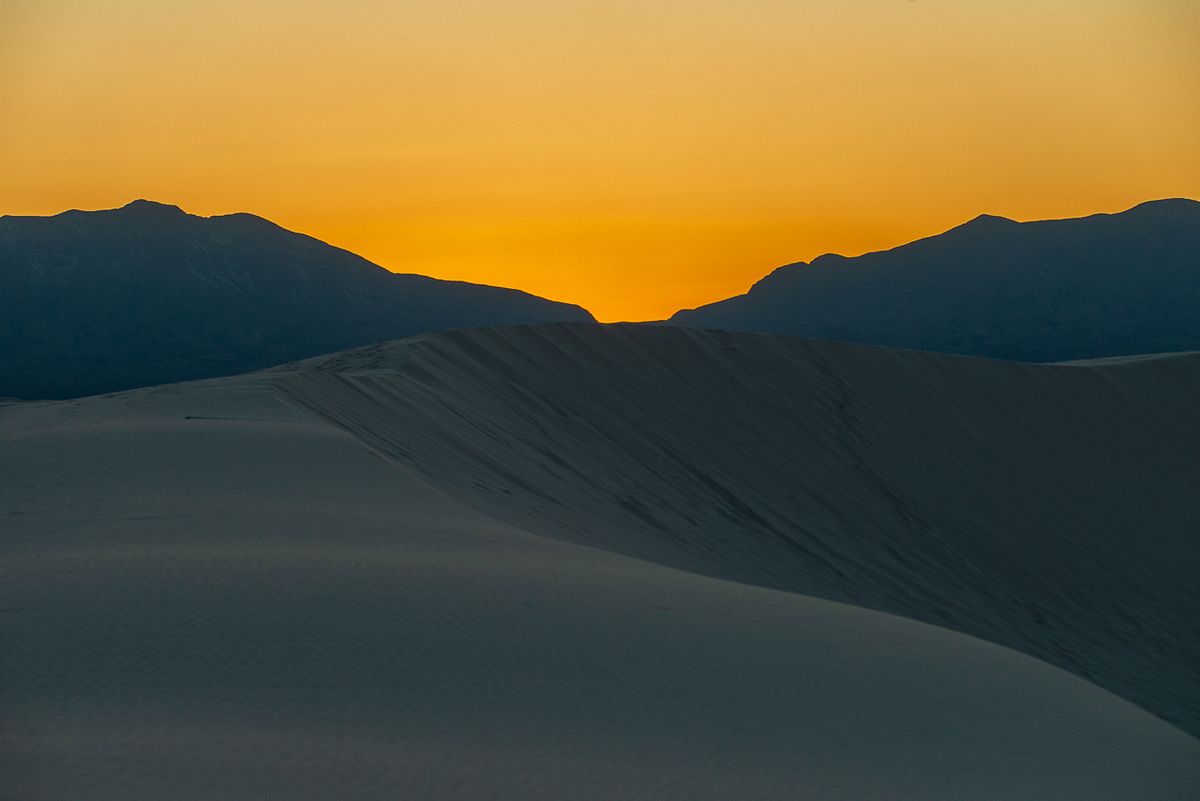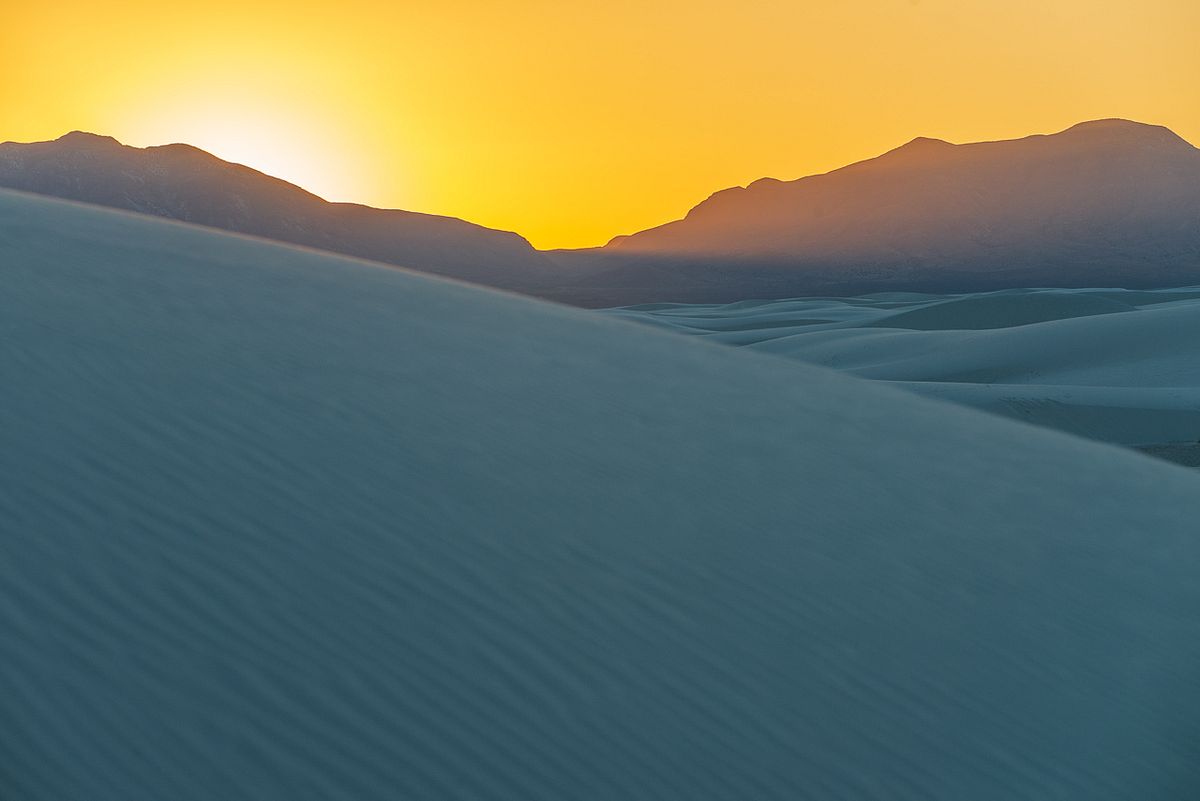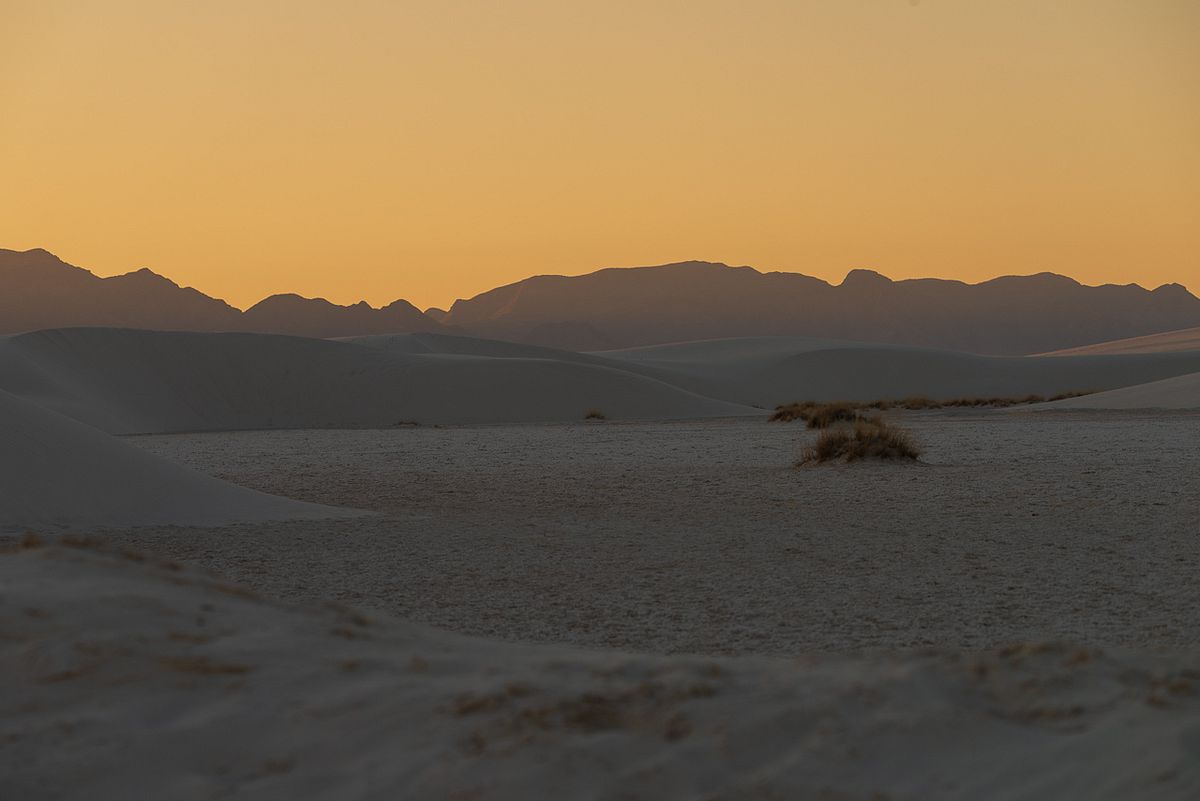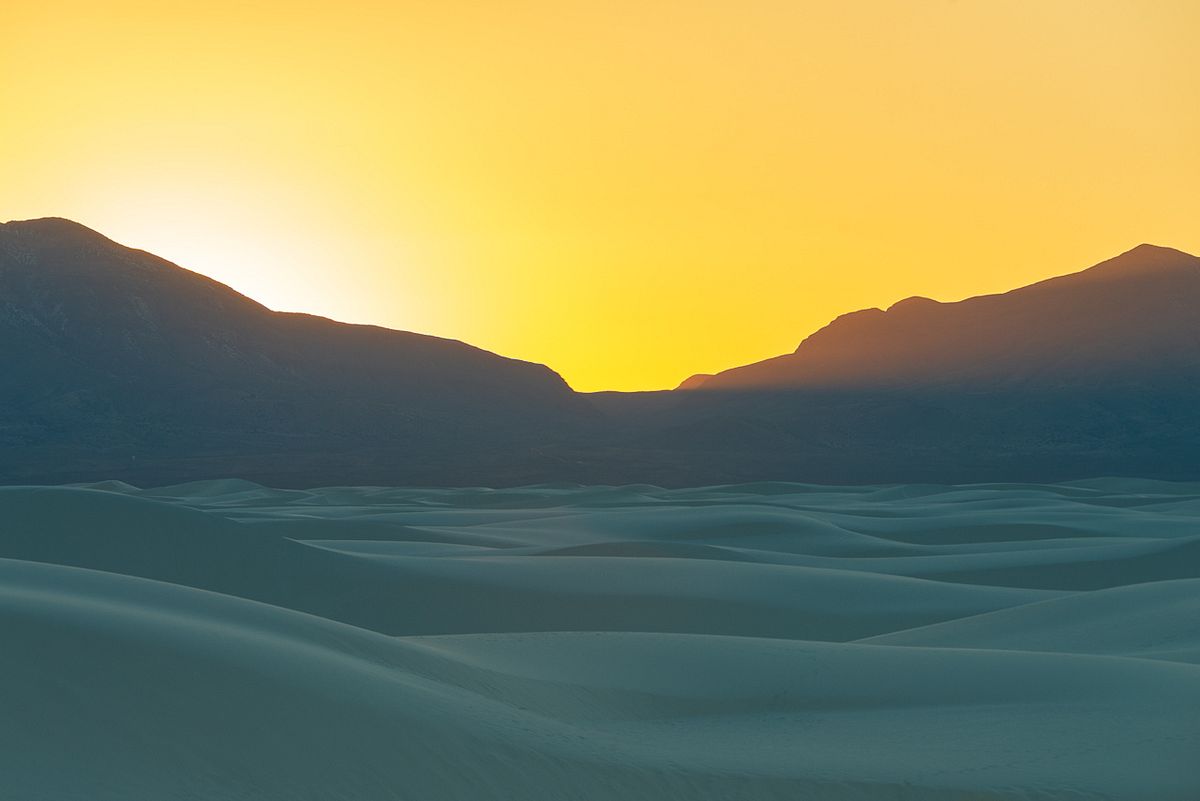 This was one enjoyable day at an incredibly unique location. I highly recommend checking the White Sands National Park out, even if it's only for one day like my trip. I will definitely be going back myself!
**If this content provided value to your day and you would like to contribute to my adventure fund you can here. https://www.rafaelcalderonphot...
Your support helps me greatly to be able to travel more and have the time to put together these images and blog posts for you to enjoy :)
Here is the link to the photo gallery featuring all the "keepers" from the day!
https://www.rafaelcalderonphot...
If you are interested in purchasing a print I have picked out my favorites which can be ordered here in various formats. https://www.rafaelcalderonphot... 
If you are interested in any other image for purchase please send me an email with a screenshot of the image.
Amazon links to the gear used in these images- I will receive an affiliate commission for anything purchased through this link :)
Main lens: https://amzn.to/3IpEgtW
My old favorite lens: https://amzn.to/3xoNyjk
Zoom lens: https://amzn.to/3xoW4Pl
Camera body: https://amzn.to/3YRnbhY
Filter: https://amzn.to/3IpgUoe
Tripod: https://amzn.to/3XAdgft
Similar camera backpack: https://amzn.to/40TA9xz